Crossroads
Corporate Social Responsibility (CSR), Sustainability and Cause News & Media
Crossroads
Primary tabs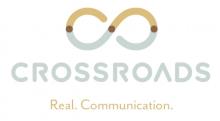 Crossroads exists to help brands identify and live their story and attract and engage like-minded audiences.
As a transparent, purpose-driven communication company, Crossroads exists to help brands discover their purpose, determine the most creative ways to authentically communicate their brand story and proactively protect their brand's reputation.
Many companies are trying to buy consumer trust today through public relations and, specifically, cause marketing. Trust must be earned and can dissolve in an instant.
We believe companies must determine what values they embrace and live those values through all aspects of their communications efforts.
WHAT WE DO AND HOW WE DO IT
When was the last time you really thought about your brand's reputation and how it impacts your business? Crossroads knows in today's world it's not just what you say about your brand that matters, it's the stories others tell about you that really matter. Your marketing makes promises to your customers. Promises they expect you to keep. Crossroads helps its clients keep those promises by aligning all of their communications efforts around common and authentic brand values.