Equal Exchange, Inc.
Corporate Social Responsibility (CSR), Sustainability and Cause News & Media
Equal Exchange, Inc.
Primary tabs
Campaigns
Home: Education about the connections between small farmers, our food system, and the environment.  Green Partnerships: concrete environmental projects that our consumer, interfaith, and food service partners are undertaking in their communities, workplaces, schools and congregations; we...
During this back-to-school season many beleaguered adults won't need to dread the knock on the door from the neighbor's child peddling waxy chocolate or magazines for a local fundraiser. This is because thousands of parents are making the switch to the recently expanded green...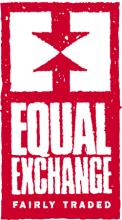 A pioneer and U.S. market leader in Fair Trade since 1986, Equal Exchange is a full service provider of high quality, organic coffee, tea, chocolate, cocoa, healthy snacks and bananas to retailers and food service establishments nationwide. Major customers include Whole Foods, Stop & Shop, Hannaford, Ten Thousand Villages, hundreds of consumer food co-ops, natural food stores, restaurants, schools and thousands of places of worship nationwide. 100% of Equal Exchange products are fairly traded, benefiting more than 40 small farmer co-operatives in 23 countries around the world. In keeping with Equal Exchange's commitment to economic democracy the company is structured as a worker co-operative, owned and governed by its 100+ employees.