Illinois Environmental Council
Corporate Social Responsibility (CSR), Sustainability and Cause News & Media
Illinois Environmental Council
Primary tabs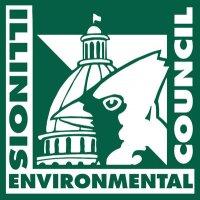 The Illinois Environmental Council Education Fund engages in education and outreach and provides a forum for environmentalists. The Illinois Environmental Council serves as the environmental community's eyes, ears and voice in Springfield.  The two organizations - collectively known as IEC - work together to ensure a more healthful environment for Illinois residents. 
IEC promotes sound environmental laws and policies. We encourage decision makers in the private sector to go beyond minimum standards to establish new environmental best practices. We credit those who lead, innovate, and inspire others to follow their example. 
Since its founding in 1975 by a group of dedicated grassroots environmentalists, IEC has sponsored issue advocacy campaigns and projects. This has allowed environmental organizations to pool their resources to create a higher profile for our issues in Springfield and Washington D.C. About 50 environmental and community organizations and 100 individuals from around the state are members of IEC today.