Johnson Controls
Corporate Social Responsibility (CSR), Sustainability and Cause News & Media
Johnson Controls
Primary tabs
Campaigns
ADDING SUSTAINABLE VALUE The environmental, social and economic demands on our customers has never been greater. Our ability to help customers meet these demands and be more sustainable isn't new... it has been our daily focus for 125 years. Read more »ROOTED IN SUSTAINABILITY ...
Johnson Controls ON SOCIAL MEDIA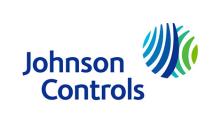 Johnson Controls is a global diversified technology and industrial leader serving customers in more than 150 countries. Our 168,000 employees create quality products, services and solutions to optimize energy and operational efficiencies of buildings; lead-acid automotive batteries and advanced batteries for hybrid and electric vehicles; and interior systems for automobiles. Our commitment to sustainability dates back to our roots in 1885, with the invention of the first electric room thermostat. Through our growth strategies and by increasing market share we are committed to delivering value to shareholders and making our customers successful. In 2013, Corporate Responsibility Magazine recognized Johnson Controls as the #14 company in its annual "100 Best Corporate Citizens" list.