Landmark Ventures
Corporate Social Responsibility (CSR), Sustainability and Cause News & Media
Landmark Ventures
Primary tabs
Campaigns
The Social Innovation Summit, one of the leading events in social responsibility is taking place at the United Nations Headquarters in New York City, May 30-31, 2012. At a time when business leaders are engaging in CSR in higher numbers than ever before, the Social Innovation Summit engages leading...
Landmark Ventures ON SOCIAL MEDIA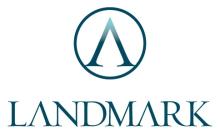 Landmark Ventures is a leading strategic and financial advisory firm offering a unique combination of venture development and global investment banking services, with a focus on serving growth oriented technology companies and their venture capital and private equity sponsors. Landmark offers years of experience providing services in the areas of mergers and acquisitions, private placements, business development, revenue and market development, direct investments and strategic advisory. 

With a seasoned executive team leveraging hundreds of years of combined management, advisory and entrepreneurial experience, Landmark focuses on accelerating the growth and profitability of our portfolio of clients by using well-defined methodologies and an extensive network of contacts across the Fortune 500 and investment community. 

Landmark's unique approach and market insight provides the critical bridge across the areas of technology innovation, business development, capital investment and shareholder value creation. We offer a comprehensive network of resources to drive market growth and optimize shareholder returns for our clients and portfolio companies.