Molson Coors Brewing Company
Corporate Social Responsibility (CSR), Sustainability and Cause News & Media
Molson Coors Brewing Company
Primary tabs
Campaigns
Molson Coors believes communities like yours grow stronger when they come together for a common goal. That's why we've created Molson Coors Community Cheer. If your project will bring your community together in an active and positive way, we can help you make it happen. In 2012, we...
Do Some Good. Get Some Awesome.The Molson Canadian Red Leaf Project is an initiative designed to positively impact the Canadian environment in communities from coast to coast, with the support of Evergreen, a national charity that makes cities more liveable.  From May 27, 2012 to September 15...
Molson Coors Brewing Company ON SOCIAL MEDIA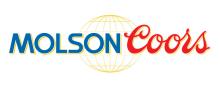 About Molson Coors
Molson Coors Brewing Company is a leading global brewer delivering extraordinary brands that delight the world's beer drinkers. It brews, markets and sells a portfolio of leading premium brands such as Coors Light, Molson Canadian, Carling, Blue Moon, and Keystone Light across The Americas, Europe and Asia. It operates in Canada through Molson Coors Canada; in the US through MillerCoors; and in the U.K. and Ireland through Molson Coors UK. For more information regarding Molson Coors Brewing Company and our portfolio of brands, visit the company's Web site, www.molsoncoors.com.