New Belgium Brewing
Corporate Social Responsibility (CSR), Sustainability and Cause News & Media
New Belgium Brewing
Primary tabs
New Belgium Brewing ON SOCIAL MEDIA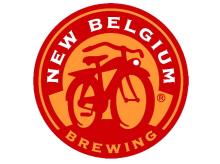 HISTORY
Fort Collins, Colorado-based New Belgium Brewing, makers of Fat Tire Amber Ale and a host of Belgian-inspired beers, is the third-largest craft brewer in the country. Co-Founder, Kim Jordan, a former social worker and now CEO of New Belgium, has made social responsibility an important part of the brewery's mission. Inspired by a bike trip through Belgium, New Belgium first began operations in 1991, with the vision of making world-class beers while minimizing environmental footprint.
Today, New Belgium is a craft beer leader and strives to be a business role model with progressive programs such as employee ownership, open book management and a commitment to environmental stewardship. In 2011, New Belgium sold nearly 700,000 barrels of beer across 28 states and the District of Columbia.
SUSTAINABILITY
From its inception, New Belgium Brewing has sought to minimize resource consumption, maximize energy efficiency and redefine waste. In 1999, New Belgium became the country's first brewery to subscribe to wind energy after a vote by employee owners to dip into their bonus pool to facilitate converting from conventional energy. By treating process waste water onsite, New Belgium is able to produce 15% of its total energy needs via a methane-fired cogenerator.  In 2009, New Belgium implemented the largest private array of photovoltaic solar panels in Colorado; 870 panels mounted atop the bottling facility produce over 200 kW of power onsite.
New Belgium has also adopted green building practices throughout the brewing facility and has incorporated innovative engineering and design throughout their operations.