Panera Bread Company
Corporate Social Responsibility (CSR), Sustainability and Cause News & Media
Panera Bread Company
Primary tabs
Campaigns
At Panera Bread®, we believe in giving back to our local communities. We have worked to help combat the problem of hunger for over 25 years, since we first began donating our unsold bread and baked goods to local organizations. Since then, over efforts in the hunger space have grown to include...
Panera Bread Company ON SOCIAL MEDIA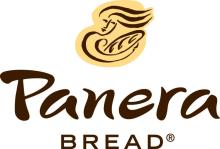 About Panera Bread
Panera Bread Company owns and franchises 1,591 bakery-cafes as of June 26, 2012 under the Panera Bread®, Saint Louis Bread Co.® and Paradise Bakery & Cafe® names. We feature high quality, reasonably priced food in a warm, inviting and comfortable environment. With our identity rooted in handcrafted, fresh-baked, artisan bread, we are committed to providing great tasting, quality food that people can trust. Nearly all of our bakery-cafes have a menu highlighted by antibiotic free chicken, whole grain bread and select organic and all natural ingredients, with zero grams of artificial trans fat per serving, which provide flavorful, wholesome offerings. Our menu includes a wide variety of year-round favorites complemented by new items introduced seasonally with the goal of creating new standards in everyday food choices. In neighborhoods across this country and in Ontario, Canada, our customers enjoy our warm and welcoming environment featuring comfortable gathering areas, relaxing decor and free internet access. Our bakery-cafes routinely donate bread and baked goods to community organizations in need. Additional information is available on the Company's website, http://www.panerabread.com.