Solar Ship Inc.
Corporate Social Responsibility (CSR), Sustainability and Cause News & Media
Solar Ship Inc.
Primary tabs
Solar Ship Inc. ON SOCIAL MEDIA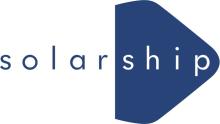 Solar Ship Inc. builds hybrid aircraft to service remote areas. The Solar Ship gains lift from both buoyant gas and aerodynamics. Its wing-ship design allows for short take-off and landing (STOL) such as in a soccer field. This design also provides a large surface area for solar electric power, allowing long, self-sufficient range. The result is efficient transportation that does not rely on things that often are not available in remote areas - fossil fuels, roads or runways.