21st Century Fox Celebrates Inspiring Documentary STEP with Donation Campaign to Support Young Women in Achieving Their Dreams
Primary tabs
21st Century Fox Celebrates Inspiring Documentary STEP with Donation Campaign to Support Young Women in Achieving Their Dreams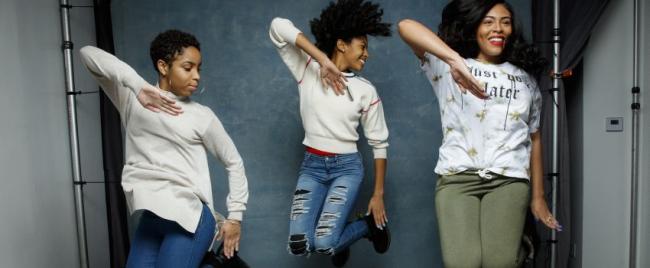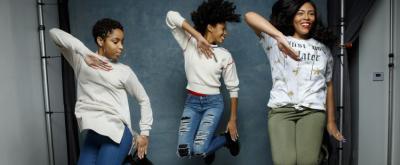 tweet me:
.@21CF celebrates inspiring documentary @STEPthemovie with campaign to support young women in achieving their dreams http://bit.ly/2u1KDyS
Wednesday, August 2, 2017 - 7:40am
In anticipation of Fox Searchlight's upcoming documentary, STEP, 21st Century Fox is partnering with Tumblr in support of Step Up, an after-school mentoring program for young women in under-resourced communities.
STEP, directed by Amanda Lipitz and distributed by Fox Searchlight, chronicles the true-life story of a girls' high school step team against the background of the heart of Baltimore. Though the world seems to be working against them, these young women are empowered by their teachers, counselors, families, and each other as they fight to achieve their dreams of winning the step championship and getting accepted into college. STEP explores the emotionally inspiring meaning of sisterhood and perseverance through the story of these remarkable young women.
For the girls in the documentary, step is life—the outlet that keeps them united and fighting, and the means through which they stay focused as they prepare to be the first in their families to go to college. In the spirit of their determination, 21CF and Tumblr want to learn more about what energizes people to achieve their dreams. Beginning on Monday, July 31, for every post shared with the tag #StepisLife, 21CF will donate $1 to Step Up to support mentorship programs for high school girls. Step Up empowers girls living or going to school in under-resourced communities by sharing tools needed to become confident, college-bound, and career-focused.
To support Step Up, think about what keeps you going and moving forward by filling in the message "___ IS LIFE!" and post a selfie, text, video, or piece of art. For every use of #StepisLife across Tumblr, Facebook, Twitter and Instagram between July 31 and August 6, 21CF will donate $1 to Step Up, up to $25,000.
Fox Searchlight is hosting a series of free screenings across the country, and STEP opens in theaters on August 4th.
Keywords:
21st century fox |
Diversity & Inclusion
| Blessin Giraldo | Philanthropy & Cause Initiatives | STEP | fox searchlight
More From 21st Century Fox
Thursday, August 23, 2018 - 7:55pm
Friday, August 3, 2018 - 7:45pm
Tuesday, July 3, 2018 - 7:45pm