5 Eco-Friendly Features at Bloomberg's Sustainable New European Headquarters
Primary tabs
5 Eco-Friendly Features at Bloomberg's Sustainable New European Headquarters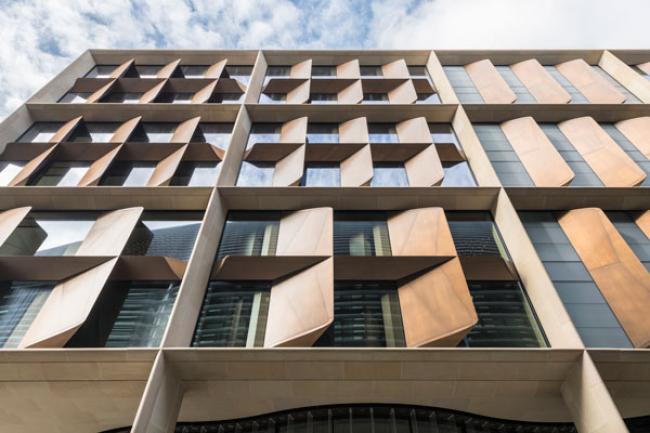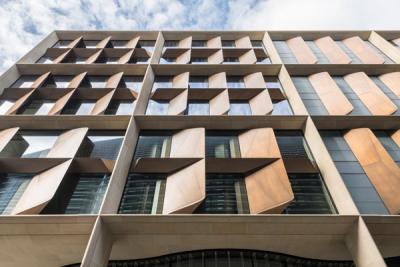 tweet me:
5 Eco-Friendly Features at Bloomberg's Sustainable New European Headquarters @bloomberg #sustainabledesign http://bit.ly/2HO7v8B
Wednesday, April 25, 2018 - 2:50pm
Innovations in sustainability are at the heart of Bloomberg's office designs, from engineering to construction to building operations. But our new European headquarters in London is our greatest achievement in sustainability yet — in fact, it's the world's most sustainable office building. It scored a 98.5 percent BREEAM sustainability rating, the highest design-stage score of any major office development.
This project was a great opportunity to build an office that will maximize the well-being of our employees while minimizing the company's environmental footprint. Where sustainable technologies didn't exist, we invented them – collaborating with experts around the world to source, test, and manufacture new materials and designs.
Click here to learn more about five of our favorite eco-friendly features at our new European headquarters.
Read more about our company-wide sustainability efforts in our 2017 Impact Report.
More From Bloomberg
Thursday, February 21, 2019 - 12:30pm
Friday, February 8, 2019 - 3:00pm
Wednesday, February 6, 2019 - 10:50am