Aramark Hits it Out of the Park with New Vegetarian and Vegan Ballpark Eats
Primary tabs
Aramark Hits it Out of the Park with New Vegetarian and Vegan Ballpark Eats
Vegetarian and vegan eats among new offerings on MLB menus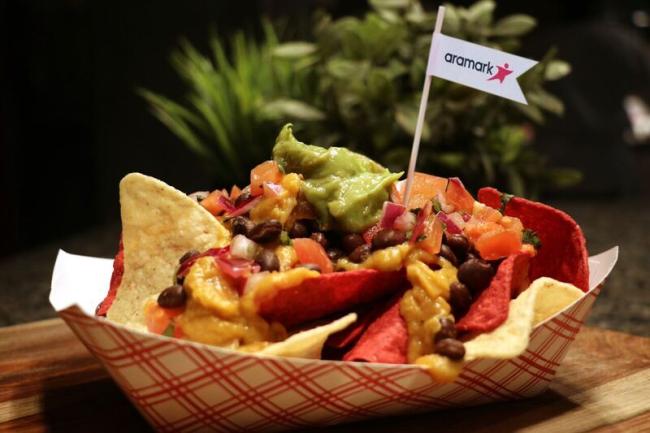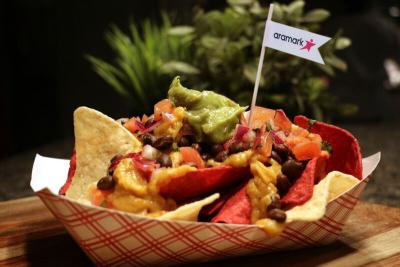 tweet me:
Ballpark food just got a healthy upgrade. Check out @Aramark's newest lineup of vegetarian and vegan options just in time for @MLB #OpeningDay! http://bit.ly/2GxqpQx
Wednesday, March 21, 2018 - 10:35am
PHILADELPHIA, March 21, 2018 /3BL Media/ - Before the first pitch is thrown on Opening Day, baseball fans will be delighted to know a new lineup of distinctive and flavorful menu options awaits them at their favorite ballpark.
Aramark (NYSE: ARMK), the award-winning food and beverage partner of eight Major League Baseball teams, spent the off-season reviewing consumer insights and exploring local food trends, to identify the foods and flavors fans are craving. With even more vegan and vegetarian options, Aramark is offering elevated ballpark menus that are sure to be a hit with many fans.
As part of Aramark's Healthy for Life 20 By 20 initiative, and ongoing commitment to providing fans with greater variety, choice and access to healthier menu options, Aramark continues to expand vegan and vegetarian options in the ballparks it serves. For example:
Greens and Grains (PNC Park) – Kale, spinach, roasted corn, carrots, quinoa, brown rice, cranberries and sunflower seeds, tossed in a Sriracha-carrot dressing.
The Impossible Burger (Citi Field) – Plant-based vegetarian burger, made to order.
Un-Tuna Salad (PNC Park) – Chick pea salad made with celery, pickle relish, onions and sweet mayo dressing, served on wheat bread with spinach.
Vegan Cauliflower Cheesesteak (Citizens Bank Park) – Roasted cauliflower, poblano peppers, onions, vegan cheese sauce and vegan roll.
Vegan'Acho Nacho (Rogers Centre) – Red and white tortilla chips topped with vegan cheese, black beans, guacamole and pico de gallo.
"Food has become a major player in the fan experience and that increased role is a motivating factor for us to continue to enhance our menu offerings each season," said Carl Mittleman, President of Aramark's Sports and Entertainment division. "Ballpark food has come a long way. In addition to doing the classics well, we're focusing on driving quality, increasing healthy options, making it convenient and providing personalization for our guests."
About Aramark
Aramark (NYSE: ARMK) proudly serves Fortune 500 companies, world champion sports teams, state-of-the-art healthcare providers, the world's leading educational institutions, iconic destinations and cultural attractions, and numerous municipalities in 19 countries around the world. Our 270,000 team members deliver experiences that enrich and nourish millions of lives every day through innovative services in food, facilities management and uniforms. We operate our business with social responsibility, focusing on initiatives that support our diverse workforce, advance consumer health and wellness, protect our environment, and strengthen our communities. Aramark is recognized as one of the World's Most Admired Companies by FORTUNE, as well as an employer of choice by the Human Rights Campaign and DiversityInc. Learn more at www.aramark.com or connect with us on Facebook and Twitter.
More From Aramark
Friday, March 15, 2019 - 10:00am
Friday, February 1, 2019 - 10:00am
Monday, January 28, 2019 - 6:00pm