Attend FOOD FORWARD Summit July 19 in Washington, DC!
Primary tabs
Attend FOOD FORWARD Summit July 19 in Washington, DC!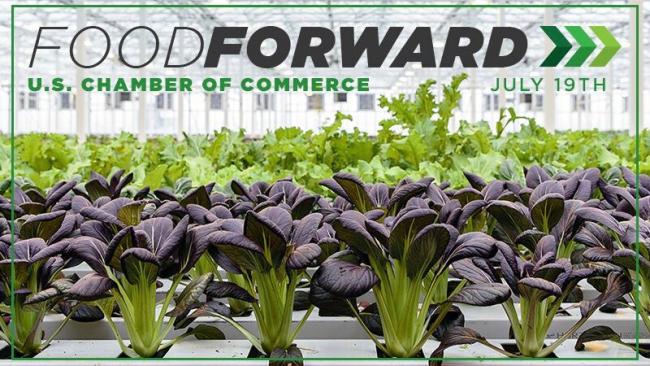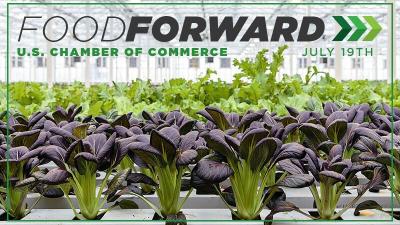 tweet me:
What are the innovations & emerging technologies shaping the future of food? Find out at #FoodForward on July 19. http://bit.ly/FoodForward1
Tuesday, July 11, 2017 - 3:30pm
Join the U.S. Chamber of Commerce Foundation for a forward-looking summit around the future of food. Click here to register today!
The World Bank says we'll need to produce 50% more food by 2050 to meet the growth of the global population. This means producing more food in the next 33 years than we have in the thousands of years since civilization began. How can we do this? What will it take to get there?
During the FOOD FORWARD summit, we'll explore the innovations and emerging technologies that are changing the future of food: autonomous tractors, ground-based sensors, flying drones, vertical farming, new trends in supply chains and infrastructure, and more.
Participants will hear from the startups and big businesses driving these new technologies and trends, learn how they're being funded, and discover how they'll be used within the next five years. 
Keywords:
#FoodForward |
Events, Media & Communications
| Events, Media & Communications | Fast Forward series | Food Forward | Future of Food | Innovation & Technology | U.S. Chamber of Commerce Foundation | innovations | supply chain
More From USCCF Corporate Citizenship Center
Monday, May 14, 2018 - 9:00am
Tuesday, May 1, 2018 - 2:15pm
Thursday, April 19, 2018 - 12:30pm