BSR Conference 2017 Best Rates Extended to July 14
Primary tabs
BSR Conference 2017 Best Rates Extended to July 14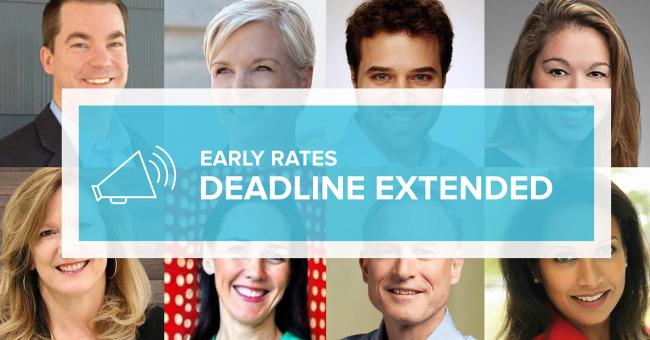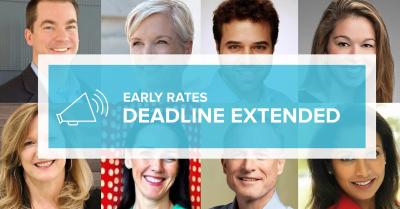 tweet me:
.@BSRnews has extended its Conference early rates deadline to July 14! Register now to save up to $550 on #BSR17. http://bit.ly/2sGOtNa
Wednesday, July 5, 2017 - 3:00pm
We heard you! In response to feedback and the timing of the U.S. holiday this week, we are extending our early registration rates for the BSR Conference 2017 to give you one last chance to save.
Register by Friday July 14 to save up to US$550 on BSR17, the year's leading sustainable business event.
We have an incredible lineup of speakers, sessions, and networking events and welcome business leaders from Fortune 500 companies, nonprofits and foundations, government, and the media—register today to join the conversation.
More From BSR
Wednesday, October 10, 2018 - 9:00am
Monday, October 8, 2018 - 2:00pm
Thursday, October 4, 2018 - 9:00am