CEMEX Creates Value Through Digital Transformation: 2017 Integrated Report
Primary tabs
CEMEX Creates Value Through Digital Transformation: 2017 Integrated Report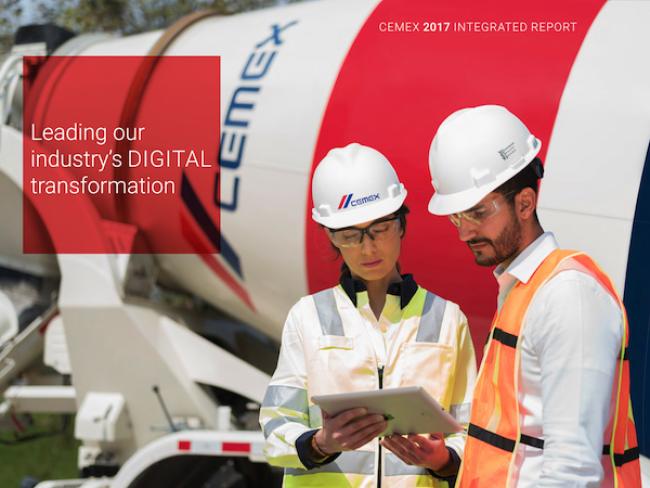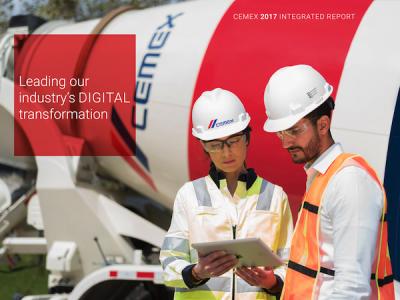 tweet me:
.@CEMEX is transforming the construction ecosystem and delivering value for its #stakeholders. Learn more about their digital transformation in their 2017 Integrated Report via @reportalert http://bit.ly/2Jl30CW #CSR
Friday, April 6, 2018 - 4:00am
CEMEX, S.A.B. de C.V. (CEMEX) (NYSE: CX) published its 2017 Integrated Report, "Leading Our Industry's Digital Transformation." As CEMEX's second Integrated Report, it provides comprehensive insight into how the company is creating value across its four strategic pillars: People, Customers, Markets, and Sustainability.
"Our 2017 Integrated Report underscores our commitment to create value for all of our stakeholders by igniting the digital revolution of our industry," said Fernando A. Gonzalez, CEO of CEMEX. "During 2017, we focused on delivering a superior customer experience and integrating sustainability into all aspects of our business, fostering our global leadership in the industry."
CEMEX 2017 Integrated Report, "Leading Our Industry's Digital Transformation," builds on the company's evolution in reporting, which aims to facilitate a greater understanding of the relationship between its financial and non-financial key performance indicators, including the company's operating and governance models.
The 2017 Integrated Report includes an external limited assurance statement by KPMG. Moreover, to better align the report with its stakeholders' main interests, CEMEX used the GRI Sustainability Reporting Standards to prepare its 2017 Integrated Report, opting for the "in accordance" comprehensive option and requesting GRI to conduct its Materiality Disclosures Service.
To learn more about how CEMEX is transforming the construction ecosystem and delivering value for its stakeholders, please visit: http://cmx.to/IntegratedReport2017
CEMEX is a global building materials company that provides high-quality products and reliable services to customers and communities in more than 50 countries. CEMEX has a rich history of improving the well-being of those it serves through innovative building solutions, efficiency advancements, and efforts to promote a sustainable future.
 
For more information on CEMEX, please visit www.cemex.com
Follow us on facebook.com/cemex, twitter.com/cemex, instagram.com/cemex/, youtube.com/cemex
Media Contact:
Media Relations
Jorge Pérez
+52 (81) 8888-4334
 
More From ReportAlert
Monday, March 18, 2019 - 8:00am
Friday, March 15, 2019 - 4:00am
Thursday, March 14, 2019 - 2:00pm