Caterpillar Inc. | Sharing Generously Around the World
Primary tabs
Caterpillar Inc. | Sharing Generously Around the World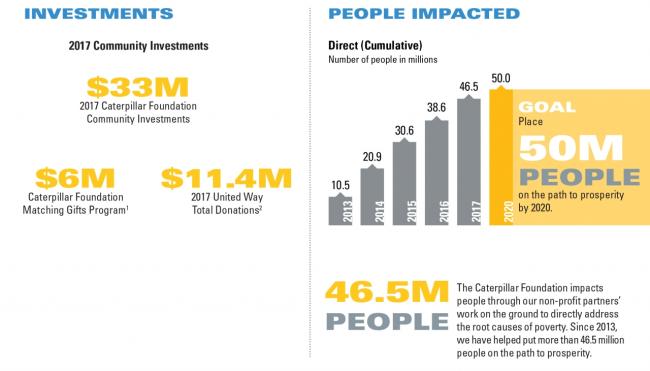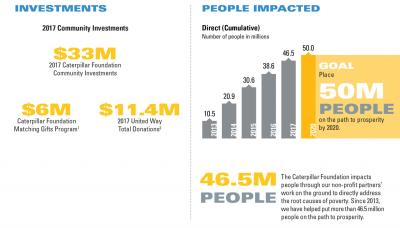 tweet me:
.@CaterpillarInc is committed to conducting business in a manner that respects human rights, and employees are encouraged to actively engage in activities that contribute to the betterment of society. #sustainability http://bit.ly/2KSoc2B
Wednesday, September 12, 2018 - 5:00pm
Our success contributes to the social stability of regions around the world in many ways. Caterpillar's products help build infrastructure for transportation, energy, telecommunications, waste and water.
Learn more here about how we, as individuals and as a company, contribute our time and resources to promote the health, welfare and economic stability of communities around the world.
Keywords:
Research, Reports & Publications
| Caterpillar | Caterpillar Foundation | Community Involvement | Corporate Social Responsibility | Employee Giving | NYSE:CAT | Skills-Based Volunteering | Social Change | Social Entrepreneurship | Sustainability
More From Caterpillar Inc.
Wednesday, October 17, 2018 - 3:00pm
Monday, October 15, 2018 - 11:00am
Friday, October 12, 2018 - 2:00pm