A Corporate Guide to Putting the UN Sustainable Development Goals to Work
Primary tabs
A Corporate Guide to Putting the UN Sustainable Development Goals to Work
7 Strategies to Create a Successful SDG Program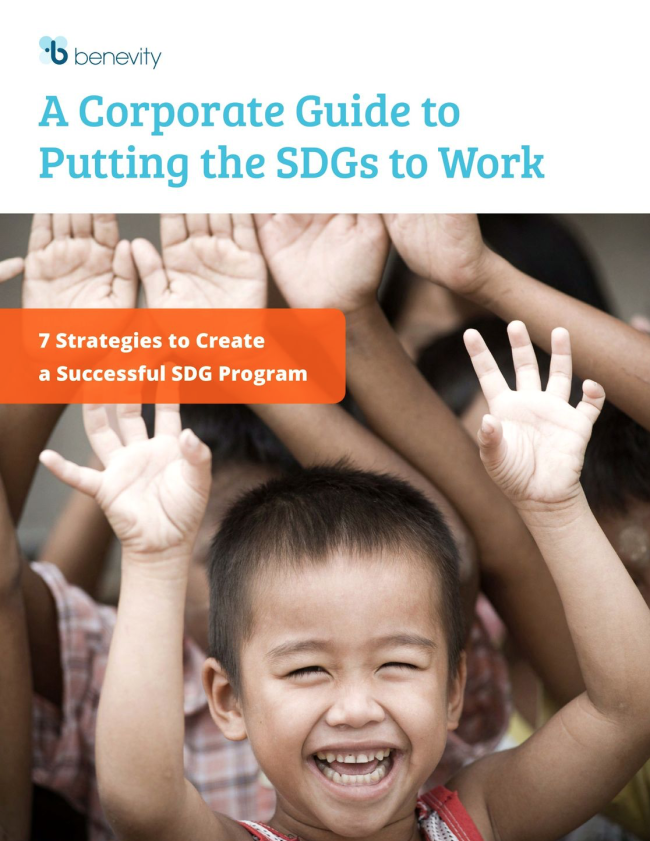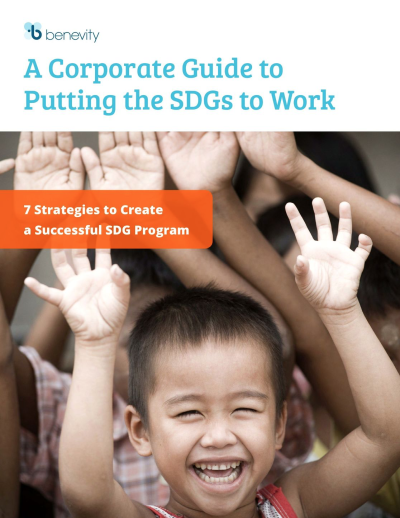 tweet me:
A Corporate Guide to Putting the UN #SDGs to Work: 7 strategies to create more social & biz impact (via @benevity): http://bit.ly/2eLdalq
Wednesday, July 26, 2017 - 8:00am
NEWSROOM: Benevity
CONTENT: Multimedia with summary
The United Nations is calling on companies to play a big role in meeting the Sustainable Development Goals (SDGs) by 2030, and your business's operational practices are just one piece of the impact pie. What if you created a grassroots, company-wide movement with the potential for greater social — and business — impact?
Download for a look at how and why your SDG strategy should move beyond your sustainability department to become a powerful employee engagement opportunity.
Keywords:
Sustainable Development Goals
| Business Ethics | Community Development | Corporate Social Responsibility | Philanthropy & Cause Initiatives | Research, Reports & Publications | Responsible Business & Employee Engagement | Sustainability | Transparency | benevity
NEWSROOM: Benevity
CONTENT: Multimedia with summary
More From Benevity
Wednesday, October 17, 2018 - 6:00pm
Tuesday, October 16, 2018 - 6:30pm
Wednesday, October 10, 2018 - 10:30am