De Beers Group's New Scheme Incubates Wannabe Entrepreneurs
Primary tabs
De Beers Group's New Scheme Incubates Wannabe Entrepreneurs
A programme to help budding entrepreneurs benefit from a good start in life has been launched at a De Beers Group Zimele business hub in South Africa.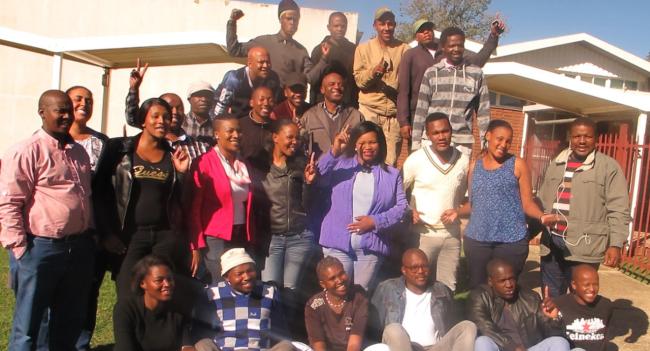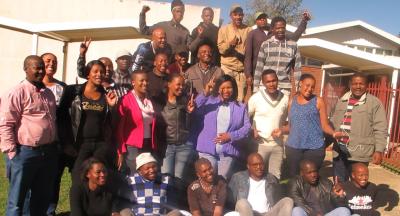 tweet me:
New scheme designed to help budding #entrepreneurs launches in #SouthAfrica @DeBeersGroup https://t.co/if23H2imVk
Friday, July 7, 2017 - 8:30am
Thirty-six people from the areas around Voorspoed mine have been identified for the programme, run by TrioPlus Development, a specialist mentoring and training company that focuses on small, micro and medium enterprises.
The Entrepreneurial Incubation Programme in Kroonstad, which kicked off with a four-day workshop, was for people with a business idea with a good chance of success.
Initial classroom training runs for three months, supported by one-to-one sessions. Then successful candidates will be enrolled into a three-month mentoring and hand-holding programme with the emphasis on implementation.
The De Beers Zimele initiative (Zimele is Zulu and Xhosa for 'Stand on your own feet') provides developmental funding, training and mentoring support across a broad spectrum of businesses and industries. It has so far supported 3,054 jobs and 262 enterprises.
Lesiba Lamola, Supply Development Lead, said: "Whether it is running a construction business, an agri-processing venture or a shop at the corner, many South Africans, particularly young people, are choosing to start their own businesses in an effort to combat the socio-economic challenges they face.
"The vision of Zimele is to make a positive and lasting impact. These small, micro and medium enterprises will possess the potential and skillset to create sustainable businesses and in turn employ individuals from their community and thus have a noticeable effect on unemployment."
About De Beers
De Beers is a member of the Anglo American plc group. Established in 1888, De Beers is the world's leading diamond company with expertise in the exploration, mining and marketing of diamonds. Together with its joint venture partners, De Beers employs more than 20,000 people across the diamond pipeline and is the world's largest diamond producer by value, with mining operations in Botswana, Canada, Namibia and South Africa. As part of the company's operating philosophy, the people of De Beers are committed to 'Building Forever' by making a lasting contribution to the communities in which they live and work, and transforming natural resources into shared national wealth. For further information about De Beers, visit www.debeersgroup.com.
Media Contact 
Press office
Tel +44 (0) 20 7430 3434
pressoffice@debeersgroup.com
Contact
De Beers Group of Companies
Keywords:
Sustainable Development Goals
| Community Development | Community Involvement | Corporate Contributions | Corporate Social Responsibility | De Beers | Decent Work and Economic Growth | Industry, Innovation and Infrastructure | No Poverty | Partnership for the Goals | Partnerships
More From De Beers Group
Tuesday, January 30, 2018 - 8:30am
Friday, January 5, 2018 - 8:30am
Wednesday, January 3, 2018 - 8:30am