Dell Eyes a Future That's More Than Just New PC Hardware
Primary tabs
Dell Eyes a Future That's More Than Just New PC Hardware
Dell's wide-ranging CES press conference focused less on systems than you might expect, demonstrating the scope of the company's strategy.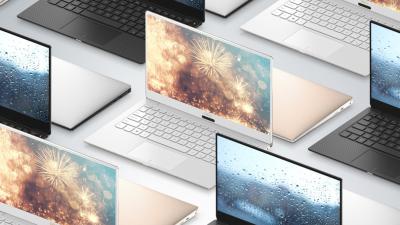 tweet me:
Learn what @Dell unveiled at #CES2018 about their #environmentalresponsibility initiatives via @MJBuzzi @PCMag #SDGs
Tuesday, February 6, 2018 - 2:30pm
Dell and its Alienware gaming branch took to the stage at CES today to show off its coming lineup for the year, outlining a strategy that looks to include more than just iterative hardware releases.
The event, hosted by TV and gaming personality Jessica Chobot, ran the gamut from ultraportable laptops to environmental responsibility and esports. The new white XPS 13 was the only product revealed ahead of the show, while the rest of the announcements were kept as a surprise until showtime.
More From Dell
Monday, March 18, 2019 - 4:45pm
Friday, March 8, 2019 - 4:50pm
Monday, January 7, 2019 - 1:40pm