Edison NJ Mayor Lankey Speaks to goIT Students About STEM at Woodrow Wilson Middle School
Primary tabs
Edison NJ Mayor Lankey Speaks to goIT Students About STEM at Woodrow Wilson Middle School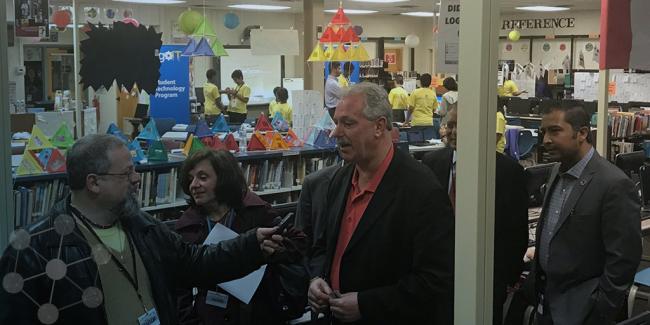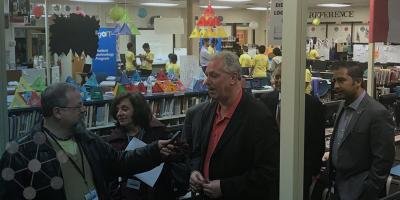 tweet me:
.@EdisonNJ Mayor Lankey speaks to #goIT students at @WWMSEdison about #STEM education http://bit.ly/2GWHnai @TCS_NA #TCSempowers
Thursday, March 1, 2018 - 12:55pm
Edison NJ Mayor Tom Lankey and leadership from Tata Consultancy Services (TCS) visited Woodrow Wilson Middle School students participating in the information technology company's STEM education workshop, goIT. goIT is TCS' signature community engagement program in North America that increases interest in STEM and Computer Science through design thinking, mobile app development, and mentorship from TCS employee volunteers.
TCS is on a mission to inspire diverse talent to become the next generation of innovative leaders! Find out more about how TCS' goIT initiative is motivating students.
More From Tata Consultancy Services (TCS)
Friday, June 29, 2018 - 10:00am
Wednesday, June 27, 2018 - 10:05am
Tuesday, June 12, 2018 - 9:30am
Videos from Tata Consultancy Services (TCS)