Erb Institute | Business for Sustainability faculty, Tom Lyon Weighs in on Secretary Zinke's Proposals for Offshore Drilling – Knowledge@Wharton
Primary tabs
Erb Institute | Business for Sustainability faculty, Tom Lyon Weighs in on Secretary Zinke's Proposals for Offshore Drilling – Knowledge@Wharton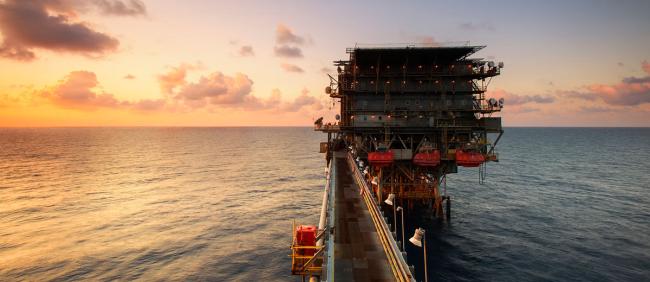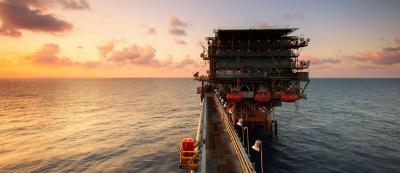 tweet me:
INTERVIEW: What does Secretary Zinke's #OffshoreDrilling proposal mean for the #environment, job creation and #energy dominance? @ErbInstitute @tplyon talks with @whartonknows on SiriusXM @BizRadio111 http://myumi.ch/L19R9 #sustainablebusiness
Wednesday, January 17, 2018 - 12:25pm
On January 4, 2018, The Department of the Interior issued a statement announcing U.S. Secretary of  the Interior Ryan Zinke had proposed "the next step for responsibly developing the National Outer Continental Shelf Oil and Gas Leasing Program (National OCS Program) for 2019-2024, which proposes to make over 90 percent of the total OCS acreage and more than 98 percent of undiscovered, technically recoverable oil and gas resources in federal offshore areas available to consider for future exploration and development." -- Department of the Interior, 1/4/2018
Knowledge@Wharton's Dan Loney interviewed Erb Institute's Tom Lyon for SiriusXM Business Radio to better understand what Secretary Zinke's proposal could mean for the environment, job creation and energy independence.
Let's start with your reaction to this possibility of selling new leases on sectors in the ocean and places along the Atlantic or Pacific coast. Could we see more platforms showing up in the next couple of decades?
[5:00 ] Tom Lyon, "I think we need to consider the story as to whether this will create jobs, and avoid dependence on foreign oil, however there's been no mention of offshore wind. Wind would probably create more jobs than offshore oil and gas drilling. Avoiding dependence on foreign oil is not a bad thing, but the question is how to do that?  In my view, the most effective way to do this is to reduce our use of oil and gas, rather than increasing our consumption from the U.S. And of course this totally ignores the climate impacts of increasing oil and gas drilling and overrides states rights in many of the Atlantic and Pacific states which are totally unhappy with this proposal. In reality the main benefit is increased profits for oil and gas companies, which is not a bad thing per se, but we need to weigh it against all of these other considerations."
If there is some sort of plan, I can't see a path for it not being challenged in court and even passing in court here are the greatest concerns that you have.
[26:00] Tom Lyon, "I'd also just point out that this may be a move that is on the wrong side of history from the perspective of the investment community also. Over the last few years there's been a whole series of large investors who've announced their divestment from fossil fuels. Going back to Sept. 2014 the Rockefeller Bothers Fund announced that they would divest from fossil fuels. In 2016 Norway's central bank, which manages the world's largest sovereign wealth fund worth $1 trillion, announced that it would divest its shares in oil and gas. In 2016 JP Morgan Chase & Co. agreed to revise its coal policy so as to no longer invest in coal mines and the World Bank announced that it would no longer fund oil and gas exploration. Right at the end of 2017, the State of New York announced that its $200 billion pension fund would stop investing in fossil fuels and within an hour the City of New York announced that its $190 billion pension fund is going to follow suit. So, it could be the market itself will end up raining on this parade and stopping it, but I don't think we should count on that."
More From University of Michigan: Erb Institute | Business for Sustainability
Friday, March 1, 2019 - 9:35am
Tuesday, February 26, 2019 - 11:00am
Tuesday, February 19, 2019 - 12:30pm
Videos from University of Michigan: Erb Institute | Business for Sustainability