FSR Names The PNC Financial Services Group, Inc. a Winner of Corporate Social Responsibility Leadership Awards
Primary tabs
FSR Names The PNC Financial Services Group, Inc. a Winner of Corporate Social Responsibility Leadership Awards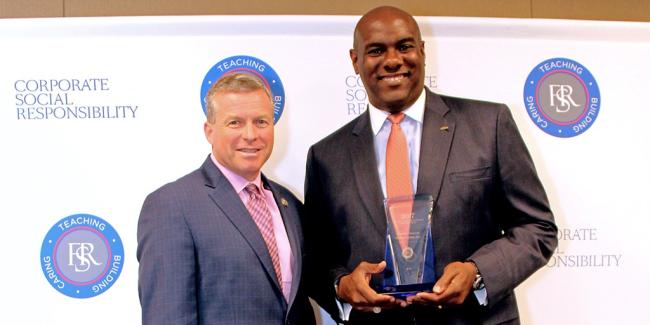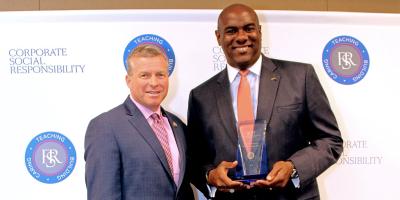 tweet me:
.@PNCBank winner of the @FSR #CSR Leadership Awards http://bit.ly/2ueq9m3 supporting communities through financial #education
Thursday, July 13, 2017 - 4:10pm
FSR member companies strengthened their local communities by supporting over a million volunteer projects, donating over $1.1 billion dollars for the second year in a row, volunteering nearly 8 million hours, and completing close to 700,000 financial literacy projects.
The recipients of FSR's 2017 Corporate Social Responsibility Leadership Awards are:
The PNC Financial Services Group, Inc.
Allstate Insurance Company
Associated Banc‑Corp
Keywords:
Awards, Ratings & Rankings
| Affordable and Clean Energy | Climate Action | Corporate Social Responsibility Leadership Awards | Decent Work and Economic Growth | Gender Equality | Good Health and Well-Being | Quality Education | Responsible Consumption and Production | Responsible Production & Consumption | Sustainable Development Goals
More From PNC Financial Services Group
Thursday, October 18, 2018 - 1:40pm
Monday, October 15, 2018 - 9:05am
Tuesday, October 2, 2018 - 8:55am