FX's "American Crime Story" Donates $15,000 Worth of Set Materials to Habitat for Humanity
Primary tabs
FX's "American Crime Story" Donates $15,000 Worth of Set Materials to Habitat for Humanity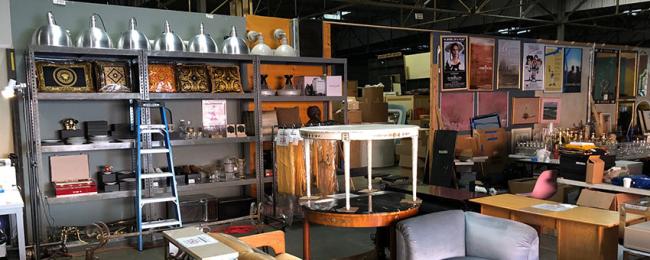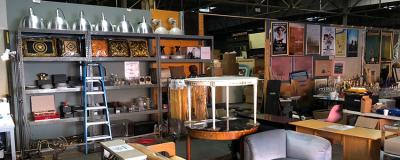 tweet me:
FX's "American Crime Story: Gianni Versace" donates $15,000 worth of set materials to Habitat for Humanity: http://bit.ly/2EoCjOk @21CF_Impact @HabitatLA @ACSFX #ACSVersace
Tuesday, February 6, 2018 - 7:00pm
Twentieth Century Fox Television and the production crew of FX Networks' American Crime Story: The Assassination of Gianni Versace have made donations of nearly $15,000 worth of furniture, artwork, lights and more materials used on set to the Habitat for Humanity of Greater Los Angeles. The organization helps provide home improvement materials to families in need, and TCFTV provided an entire warehouse worth of items at entirely no cost. 21st Century Fox's film and television productions regularly find new homes for leftover set materials in order to both reduce waste and support the communities where these projects work and film.
"After American Crime Story: Versace wrapped this season, our team had to find a home for many of the gently-used set pieces," said Lisa Day, who oversees environmental sustainability efforts across Twentieth Century Fox. "Fox is dedicated to keeping as many reusable items out of the landfill as possible, so we decided to donate much of it to Habitat for Humanity of Greater Los Angeles ReStores. It's reassuring to know these set pieces will be given a second life and support a great cause."
ReStores are nonprofit home improvement centers operated by Habitat LA that sell new and lightly used furniture, appliances, home accessories, building materials, and more at a fraction of the standard retail price. Fox donation included scores of items, including living room furniture, outdoor patio furniture, desks, dining room tables, kitchen appliances, curtains, glassware, bookcases, coffee tables, bedroom furniture, chandeliers, floor lamps, wall lamps, mirrors, TV mounts, barstools, and more, with many items featuring designs that mimic Gianni Versace's trademark style.
TCFTV donated additional set materials to The Actors Gang, a 35 year-old theater company based in Los Angeles.
More From 21st Century Fox
Monday, February 25, 2019 - 7:00am
Thursday, February 21, 2019 - 7:00am
Friday, February 1, 2019 - 3:00pm