The Face-off Between Cloth and Disposable Wipers
Primary tabs
The Face-off Between Cloth and Disposable Wipers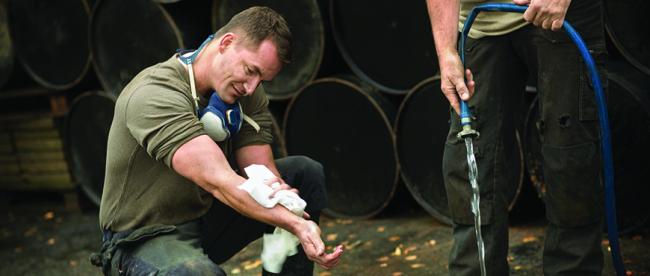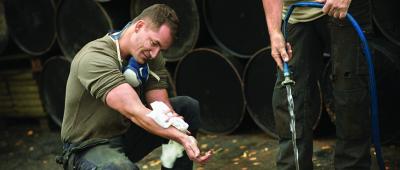 tweet me:
The face-off between cloth & disposable wipers is a clash between tradition & innovation http://bit.ly/2vu6QpR @torkusa
Wednesday, August 9, 2017 - 8:30am
When the trend-spotting Huffington Post starts to write about shop towels versus industrial wipers, you know something bigger than typical shop talk is going on.
One of their articles featured a study1 from Gradient, the environmental research company, exposing just how toxic even freshly cleaned cloth rental shop towels can be. And while the author raised an important workplace safety issue (with just enough sensationalism to attract the eye of trendy "HuffPo" readers), she, and even the study she cites, didn't give the whole picture. If you take a closer look, you can see just how much the choice between textile towels and disposal wipers truly impacts the businesses, and workers, who use them.
The 3-point advantage in disposable shop wipes
The face-off between cloth and disposable wipers is a classic clash between tradition and innovation. To many, cloth seems simpler, presumably cheaper, and conveys the decision-making comfort of "it's what we've always done." But a comprehensive business analysis will show that industrial wipers offer three valuable advantages over their older counterparts... 
More From Essity (Formerly SCA)
Tuesday, September 18, 2018 - 10:35am
Friday, September 14, 2018 - 4:45pm
Wednesday, August 22, 2018 - 9:15am