Free eBook | Your Guide to Increasing Global Employee Engagement
Primary tabs
Free eBook | Your Guide to Increasing Global Employee Engagement
6 tips gleaned from Fortune 1000 companies to create a thriving worldwide giving and volunteering program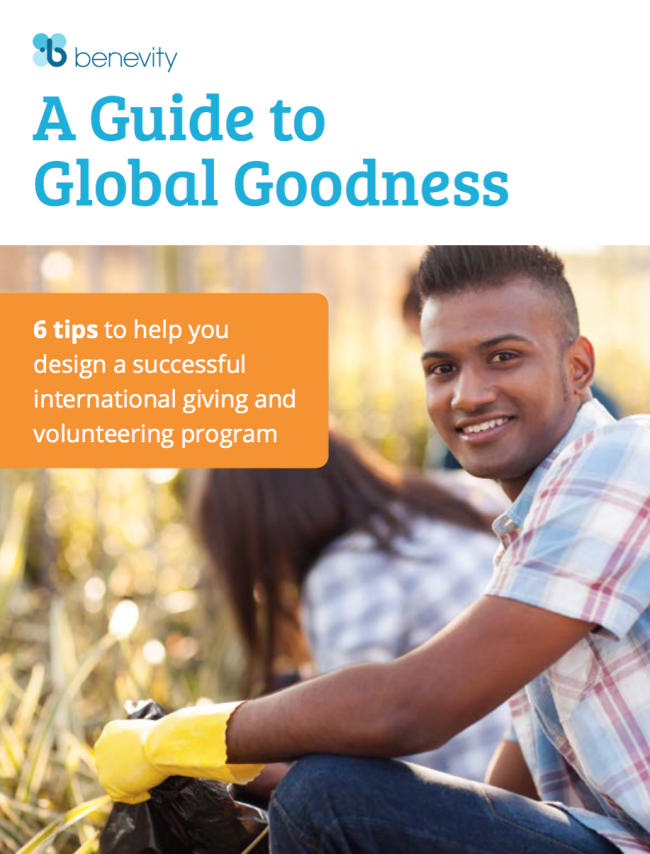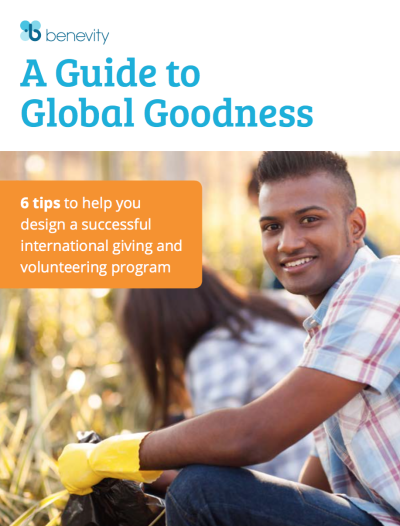 tweet me:
Free eBook | How to Increase Global Employee Engagement. 6 tips for corporate giving & volunteering via @benevity http://bit.ly/2tngGcq
Wednesday, July 19, 2017 - 8:00am
It's not easy to unite a globally diverse (and disperse) workforce. If it were, we wouldn't be in an engagement crisis with 68% of employees in the US, and 87% outside the US, saying they're disengaged.  
How do you buck this disheartening trend? Many Fortune 1000 companies are using their corporate giving and volunteering programs to unite their people globally (and locally!) and connect them to their companies, their communities and the world. Download Your Guide to Global Goodness to see how they're doing it, what they've learned along the way and how you can do the same with these 6 tips.
Keywords:
Responsible Business & Employee Engagement
| Business Ethics | Community Involvement | Corporate Citizenship | Corporate Governance | Corporate Social Responsibility | Diversity & Inclusion | Employee Engagement | Employee Giving | Global employee volunteering | Human Resources
More From Benevity
Monday, September 17, 2018 - 3:45pm
Wednesday, September 12, 2018 - 9:25am
Tuesday, August 28, 2018 - 12:20pm