GM Reaffirms Path to an All-Electric, Zero Emissions Future
Primary tabs
GM Reaffirms Path to an All-Electric, Zero Emissions Future
Increased Bolt EV production announced as Mary Barra takes center stage at CERAWeek 2018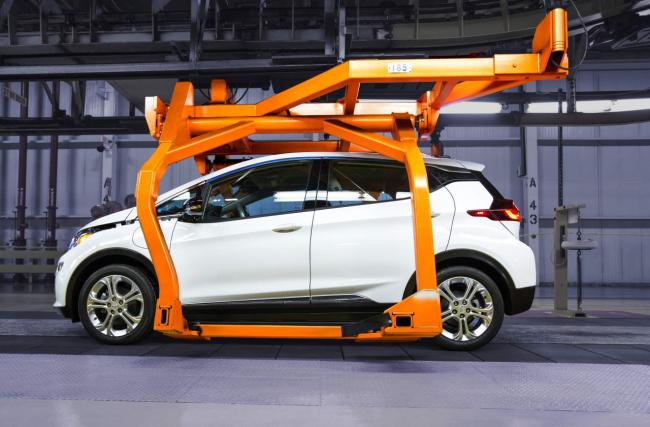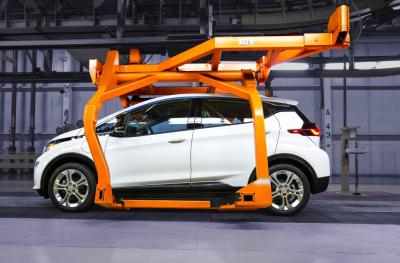 tweet me:
.@GM reaffirms path to an all-electric, zero emissions future; increases Bolt EV production http://bit.ly/2FErvMy
Thursday, March 8, 2018 - 3:30pm
Speaking at the annual CERAWeek energy conference in Houston on Wed., March 7, 2018, General Motors Chairman and CEO Mary Barra reaffirmed the company's strategy for a world with zero crashes, zero emissions and zero congestion.
She also announced an increase in production of the Chevrolet Bolt EV later this year at the Orion Assembly plant north of Detroit. Driven by the increasing global demand of the affordable electric vehicle, Barra shared that there's more to come as the Bolt EV serves as the company's platform providing a window into an all-electric and self-driving future.
"For more than a century, General Motors has helped transform how the world moved," said Mary Barra. "Yet, for all of the freedom automobiles have given us, we recognize that today there are new challenges."
The company is further advancing its vision of zero crashes, zero emissions and zero congestion by developing vehicles with greater fuel efficiency and lighter weight designs while building toward an all-electric vehicle future.
"We believe that automotive and energy industries have the technology, the talent and the will to solve these challenges, and create a world that is safer, better and more sustainable for all," said Barra.
You can read Mary Barra's full remarks given at CERAWeek here.
More From General Motors
Monday, March 25, 2019 - 9:30am
Friday, March 15, 2019 - 9:00am
Thursday, March 7, 2019 - 1:30pm