Go Behind the Scenes of Fox's "The X-Files" and Learn How Season 11 Went Green on Set
Primary tabs
Go Behind the Scenes of Fox's "The X-Files" and Learn How Season 11 Went Green on Set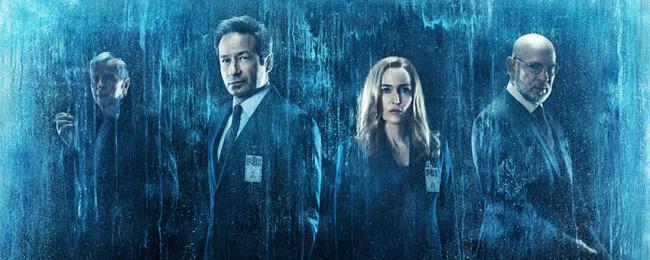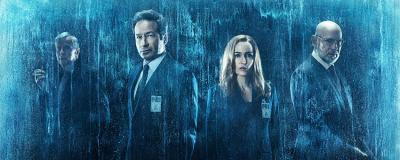 tweet me:
VIDEO: See how the new season of @thexfiles went #green behind the scenes: http://bit.ly/2DC7nFQ @21CF_Impact @GillianA @davidduchovny
Monday, March 19, 2018 - 7:00am
Nearly twenty-five years after The X-Files first premiered on FOX in 1993, the show returned for an eleventh season earlier this year, not only reuniting David Duchovny and Gillian Anderson as FBI Agents Fox Mulder and Dana Scully but also building on the series' long history of going green behind the scenes. Fans can now check out an exclusive video and case study detailing how the cast and crew conserved energy, reduced waste, and made a difference in the communities where they filmed. The initiatives came as part of 21st Century Fox's broad commitment to minimizing its environmental impacts, growing sustainably, and inspiring others to take action.
"The X-Files is at the forefront of sustainable production, something of which I'm very proud," series creator Chris Carter said during his acceptance speech for the Industry Builder Award at the 2016 Vancouver International Film Festival. "Every choice we make is an energy choice, whether it's using biofuels in our generators or simply turning off our vehicles if we stop to talk on the phone. This takes such a combined effort by so many people from the bottom to the top, and it can only be done through a spirit of cooperation, sharing and mindfulness."
For Season 11, Fox brought on green production specialists from Green Spark Group to work directly with each department over the course of the four-month shoot in British Columbia, Canada, to identify ways to conserve energy and reduce waste.
As a result, The X-Files diverted 68% of its waste from landfill, avoided 19 metric tons of carbon emissions, and saved nearly $150,000 in the process. The production also introduced a new food donation program that distributed more than 2,500 meals to those in need in the Vancouver area, and has already encouraged other film and TV projects in the region to adopt similar programs.
These achievements build on a long history of pioneering green production practices at 21CF. The company regularly works with production crews across its film and television projects to ensure environmental responsibility is integrated into each department's daily operations, including large-scale efforts on the Fox Studios Lot and the testing of new technologies such as the mobile power generators piloted during the production of FX's Legion.
Check out an exclusive behind-the-scenes video at impact.21CF.com. 
More From 21st Century Fox
Monday, February 25, 2019 - 7:00am
Thursday, February 21, 2019 - 7:00am
Friday, February 1, 2019 - 3:00pm