Habitat for Humanity Builds a Brighter Future in Camden
Primary tabs
Habitat for Humanity Builds a Brighter Future in Camden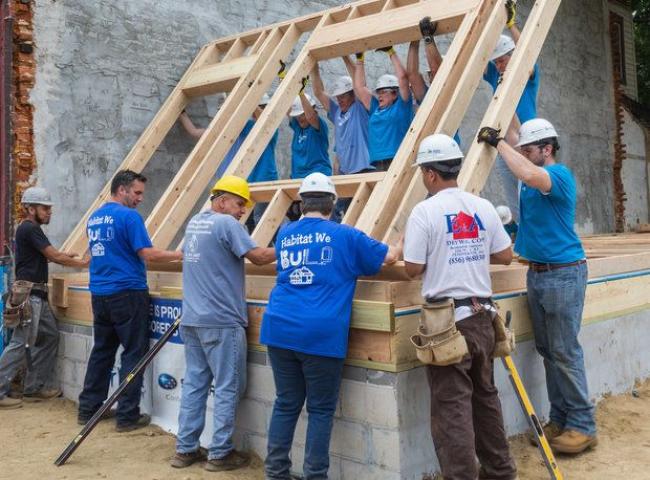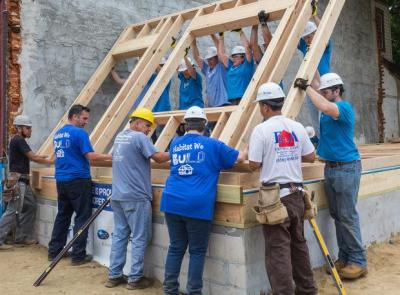 tweet me:
.@CamdenHabitat builds a brighter future in #Camden w/ @subaru_usa http://bit.ly/2tU1Zcj #SubaruLovestoHelp @Habitat_org #EveryHand
Friday, August 4, 2017 - 9:00am
Camden County Habitat for Humanity and Subaru of America Inc. volunteers recently raised the walls on a new house on Royden Street, in Camden. Tom Doll, president and chief operating officer, Subaru of America Inc. and 12 Subaru volunteers joined Camden County Habitat for Humanity, on June 16, to begin building a new home and a bright future for The Martinez Family, Jessica, her 6-year-old son Ethan and baby girl arriving in September.
Jessica is a single parent, who works a full-time job and goes to school. She is looking forward to having a place for her kids to call home. A place where Ethan can share his love of sports with his new sister.
More From Subaru of America
Tuesday, September 18, 2018 - 8:00am
Wednesday, September 5, 2018 - 8:35am
Thursday, August 30, 2018 - 2:00pm