How to Roll Out a Powerful Global Employee Engagement Program
Primary tabs
How to Roll Out a Powerful Global Employee Engagement Program
Q&A: How one team realized big results through a scaled, localized solution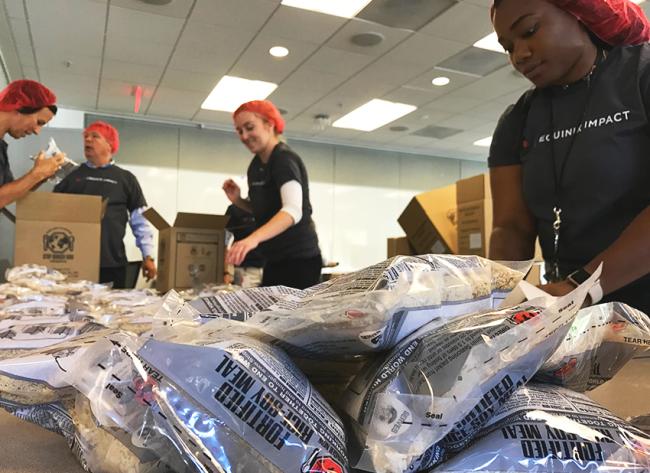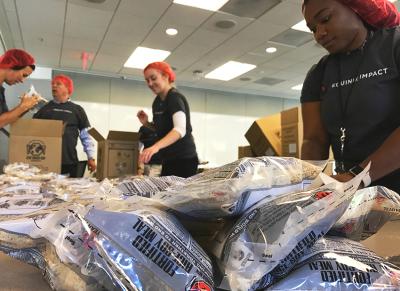 tweet me:
Equinix explains how they rolled out an impactful Global Employee Engagement Program in this Q&A (via @benevity) http://bit.ly/2uDevgG
Wednesday, August 9, 2017 - 8:00am
NEWSROOM: Benevity
CONTENT: Multimedia with summary
Equinix is a US-based company that connects the world's leading businesses to their customers, employees and partners inside the world's most connected data centers in 44 markets across five continents. They launched an international giving and volunteering program with Benevity in 2016, and the results have been impressive. Their 2016 one-month annual Impact Month campaign saw donations jump by 50%, while participation grew by 62%, and volunteer hours increased by 72% year-over-year versus 2015 (before they rolled out their international program).
We spoke with Equinix's Director of Corporate Citizenship, Sujata Narayan, about the business and social drivers behind their program, how they made it work, its impact and the value of local champions to an international Goodness program.
What motivated Equinix to establish an international Goodness program?
Two factors inspired our program. First, Equinix has had the great fortune to be a very successful company.  With that success has come the desire to pay it forward and support the communities where we operate. It's the right thing to do. Second, we saw the business need to increase employee engagement. We were looking for the productivity gains and other business impacts that engagement has been proven to provide. However, over time, our motivation has evolved and transcended employee engagement to be about helping our employees connect to purpose and belonging. That focus has shifted how we think about and coordinate our program.
DISCOVER HOW EQUINIX IMPLEMENTED THEIR SUCCESSFUL EMPLOYEE ENGAGEMENT PROGRAM
Keywords:
Responsible Business & Employee Engagement
| Community Involvement | Corporate Social Responsibility | Employee Engagement | Employee Giving | Events, Media & Communications | Leadership | Media & Communications | Social Change | Social Impact & Volunteering | Volunteering
NEWSROOM: Benevity
CONTENT: Multimedia with summary
More From Benevity
Monday, September 17, 2018 - 3:45pm
Wednesday, September 12, 2018 - 9:25am
Tuesday, August 28, 2018 - 12:20pm