Ingersoll Rand Shares 2016 Sustainability Journey in New Report
Primary tabs
Ingersoll Rand Shares 2016 Sustainability Journey in New Report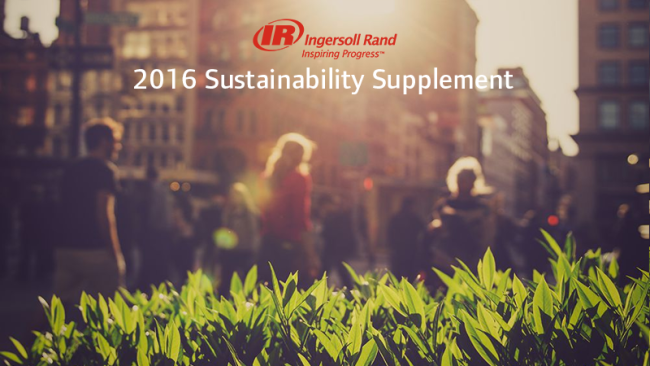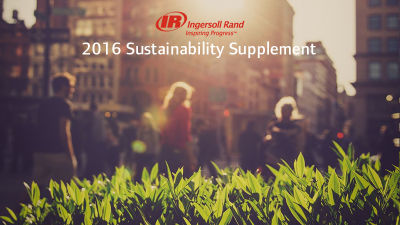 tweet me:
Ingersoll Rand shares 2016 #sustainability journey in new report http://bit.ly/2v1Ve8S
Wednesday, August 16, 2017 - 3:05pm
Ingersoll Rand, a world leader in creating comfortable, sustainable and efficient environments, recently published its tenth annual sustainability supplement. The supplement provides a comprehensive update on Ingersoll Rand's progress in social, environmental and business sustainability arenas in a clear, easily accessible format.
You can check out the 2016 sustainability supplement to read more. 
Keywords:
Research, Reports & Publications
| CSR Reports | Corporate Social Responsibility | Events, Media & Communications | Ingersoll Rand | Sustainability | Thought Leadership | Transparency
More From Ingersoll Rand
Thursday, September 20, 2018 - 5:45pm
Wednesday, September 19, 2018 - 9:00am
Thursday, September 13, 2018 - 5:00pm