"Investing in Women is Smart Business:" Vinetta Project CEO Vanessa Dawson on Opening Doors for Women Entrepreneurs
Primary tabs
"Investing in Women is Smart Business:" Vinetta Project CEO Vanessa Dawson on Opening Doors for Women Entrepreneurs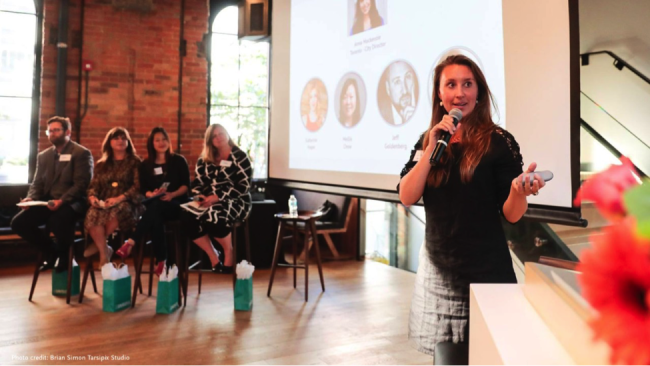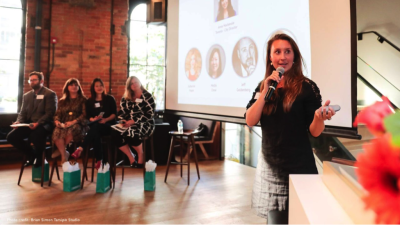 tweet me:
Investing in #women is smart business, says @VinettaProject CEO Vanessa Dawson. Read more: http://bit.ly/2pF9aWo
Monday, March 26, 2018 - 1:25pm
Earlier this month, Booz Allen Hamilton announced a D.C. partnership with The Vinetta Project, a national organization dedicated to helping women-led businesses break into the funding ecosystem. Below,Vanessa Dawson, Founder and CEO of Vinetta,discusses why this mission is so critical and how the Vinetta Project is opening doors for female entrepreneurs.  You can read the entire interview here, or check out the excerpts below.
Biases Start in Early Stages
Dawson shared the concept of "unconscious bias:" the idea that women founders are disadvantaged in the most fundamental phase—building relationships. Investors review thousands of deals a year looking at early stage companies where metrics are limited, so decisions at this stage often get made based on who the investors know. Today, most funders and strategic partners are male (as many as 98 percent). Many women don't start with those networks and find it challenging to break in.
She added that this bias also comes into play during pitching. Dawson shared a Harvard Business Review study that highlights the difference in questions women and men get in pitching environments. "Women are grilled on questions that prompt them to be on the defensive such as, 'How big can this business get?' and 'Can you really do this?'—while men are asked more encouraging questions. That puts women at a disadvantage." These realities motivated Dawson to establish Vinetta: to source and vet high-quality deals without relying on "chemistry" and try to eliminate some of the bias.
A Diverse Ecosystem is Esssential
Before The Vinetta Project evolved as a brand, Dawson actually launched the company under the name Girls Raising. After operating successful events across the country for over a year one thing came up time and time again: there were not many men in the room. It was her goal to source and showcase leading female founders but she didn't want the audience to be entirely female. To truly advance her vision of a diverse funding ecosystem for women-owned business, Dawson realized she needed to practice what she preached and find ways to enage more men in the conversation.
"We saw that our own community which was focused on diversity, was not very diverse. So we did a rebrand as The Vinetta Project to engage men and we chose great champions who are a voice in their own fields and believe that investing in women is smart business. We're thoughtful about how we can engage across gender, ethnicity, and backgrounds."
Vinetta's Action-Oriented Mission
Dawson explained the difference between her organization and advocacy groups or accelerators. While advocacy groups are great at raising awareness and accelerators have a specific programming model, Vinetta develops results-oriented programming "based on what the founders need at each particular moment."
Depending on a company's stage of maturity, Vinetta offers targeted workshops, office hours, and mentoring, as well as later-stage forums for meeting and pitching to investors. Dawson added that if good things happen for women founders—no matter the channel—it's a big win for everyone. "We all complement each other and have a different role to play in bringing diversity to the founder ecosystem."
A D.C. Success Story
Kelly O'Malley, D.C. City Fellow for The Vinetta Project, shared the story of Meghan Buck. The founder of VEDA Data, Meghan attributes 90 percent of the capital she has sourced to her relationship with Vinetta.
Meghan's cofounder told O'Malley of a time they went in to meet with a male investor. Right before the pitch, Meghan stepped out of the room and the investor said to her cofounder, also male: "Meghan has two small children at home; do you think she'll really be able to do this with her other priorities?"
When Meghan came back, the cofounder informed her they'd be leaving immediately and wouldn't be pitching. Meghan ended up closing a million-dollar feed round with investors who believe in her vision.
For more information about how Booz Allen is helping women entreprenuers scale up, click here.
More From Booz Allen Hamilton
Friday, March 22, 2019 - 9:00am
Wednesday, March 20, 2019 - 9:00am
Monday, March 18, 2019 - 3:45pm