Jeremy Lent: Human History and the Climate
Primary tabs
Jeremy Lent: Human History and the Climate
tweet me:
This wk's @SeaChangeRadio - "Jeremy Lent: Human History and the Climate." Interesting discussion about Lent's book, "The Patterning Instinct." Definitely worth a listen. http://www.cchange.net/2018/01/09/lent/
Multimedia from this Release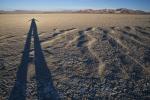 Wednesday, January 10, 2018 - 1:15pm
As we move into a new year, and try to square 2017 in our rear view mirrors, it's an opportune moment to contemplate how we avoid repeating the mistakes of the past, both recent and ancient. This week on Sea Change Radio, we get philosophical with Jeremy Lent, whose new book, The Patterning Instinct seeks to explain what has made us tick as a species over the millennia. Lent and host Alex Wise talk about what the patterning instinct is, what we can learn from these human patterns, and how we can apply them to fight climate change.
More From Sea Change Radio
Wednesday, March 20, 2019 - 2:35pm
Thursday, March 14, 2019 - 2:45pm
Friday, March 8, 2019 - 1:30pm