Join Aramark Campaign and Help Children and Families Live Healthier Lives
Primary tabs
Join Aramark Campaign and Help Children and Families Live Healthier Lives
Company will donate $1 for each consumer who joins its Feed Your Potential 365 Health Campaign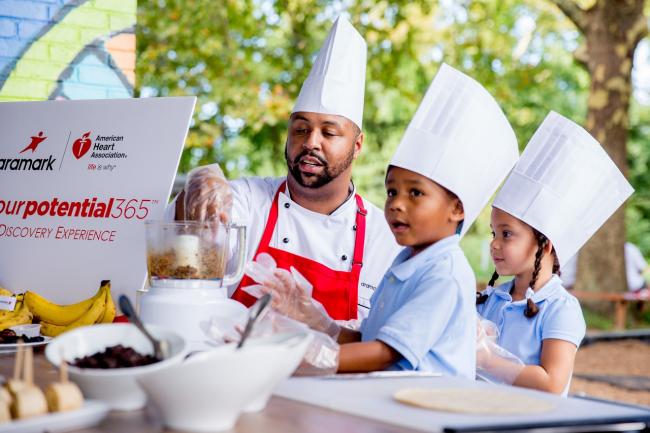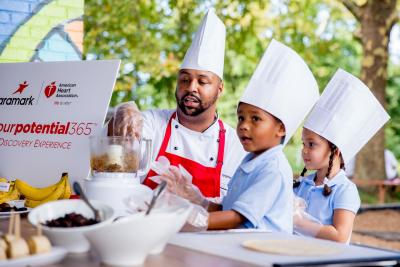 tweet me:
For every new person who joins #FYP365 online or follows on Instagram (@Aramark), Aramark will contribute $1 to help children and families in local communities. http://bit.ly/2o3v5Wq
Tuesday, February 20, 2018 - 9:35am
PHILADELPHIA, February 20, 2018 /3BL Media/ — Aramark (NYSE: ARMK), a global leader in food, facilities and uniforms, announced that it will donate $1 to local community centers when consumers join or follow its Feed Your Potential 365 health campaign* at FYP365.com/community or on Instagram @Aramark.
Funding from this effort will be distributed through the Alliance for Strong Families and Communities, a respected national community action network, and will be earmarked to support nutrition and cooking educational experiences that help children and families in underserved communities lead healthier lives. Aramark is also providing community centers with nutrition education materials as part of a curriculum designed by the American Heart Association, in collaboration with the company's chefs and dietitians.
Aramark's Feed Your Potential 365 campaign, which launched last year, is designed to help people discover the foods that can help them succeed and keep them healthy. The campaign is part of the company's 5-year initiative with the American Heart Association to improve the health of Americans 20% by 2020.
Those interested in joining the Feed Your Potential 365 campaign, for their own health and for the health of their communities, will receive healthy ideas from Aramark chefs, dietitians and AHA experts, knowing that when they join a contribution will be made by Aramark to help feed the potential of children and families in need in local communities. Register at FYP365.com/community or by following on Instagram @Aramark. There is no other time or financial commitment required.
The FYP365 campaign aligns with Aramark's philanthropic efforts to help improve communities by strengthening community centers. Since 2008, through its Aramark Building Community programs, the company has invested tens of millions of dollars in volunteer hours, expertise, financial and in-kind resources to strengthen local community centers around the U.S. and the world.
About Aramark
Aramark (NYSE: ARMK) proudly serves Fortune 500 companies, world champion sports teams, state-of-the-art healthcare providers, the world's leading educational institutions, iconic destinations and cultural attractions, and numerous municipalities in 19 countries around the world. Our 270,000 team members deliver experiences that enrich and nourish millions of lives every day through innovative services in food, facilities management and uniforms. We operate our business with social responsibility, focusing on initiatives that support our diverse workforce, advance consumer health and wellness, protect our environment, and strengthen our communities. Aramark is recognized as one of the World's Most Admired Companies by FORTUNE as well as an employer of choice by the Human Rights Campaign and DiversityInc. Learn more at www.aramark.com or connect with us on Facebook and Twitter.
###
Note:  No purchase required. $1.00 will be donated to the Alliance for Strong Families & Communities by Aramark for the first 100,000 people who join or follow Aramark's Feed Your Potential 365 health campaign at either www.FYP365.com or on Instagram @Aramark, starting February 1, 2018. Ends December 31, 2018.  Donations will be used to support local community center nutrition and cooking education experiences.
The American Heart Association is not a funder or a recipient of funding from the 'Help Children and Families' program.  Donations solely funded by Aramark.
More From Aramark
Wednesday, December 12, 2018 - 9:05am
Wednesday, October 31, 2018 - 1:15pm
Tuesday, October 9, 2018 - 3:10pm