Karen Dahut, Ted Sniffin Named to Wash100 List of "Most Influential Executives"
Primary tabs
Karen Dahut, Ted Sniffin Named to Wash100 List of "Most Influential Executives"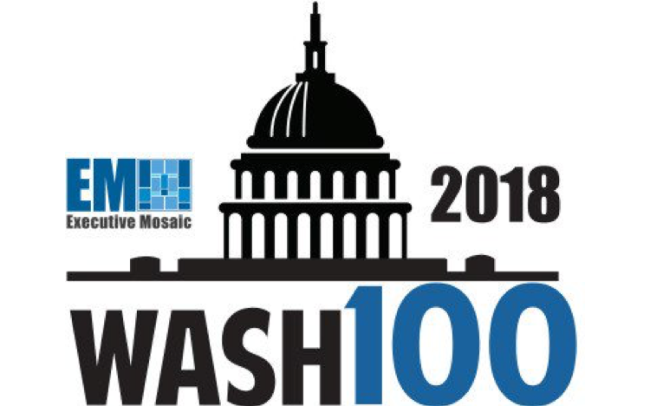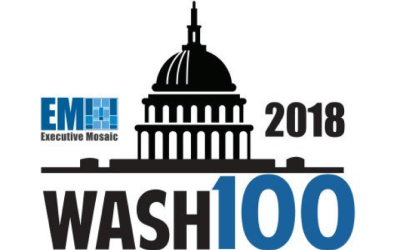 tweet me:
Congrats to @BoozAllen Execs @karendahut & Ted Sniffin, named to @GovConWire #Wash100: http://bit.ly/2FRIRlx
Wednesday, February 7, 2018 - 3:00pm
Booz Allen Hamilton Executive Vice Presidents Karen Dahut and Ted Sniffin have been named to the prestigious Wash100, a yearly list of "the most influential and impactful executives of consequence at the intersection of government and industry," selected by Executive Mosaic's organizational and editorial leadership.
"At Booz Allen we are passionate about working with government leaders to support their public service missions. We are proud of our work to transform government services and capabilities, and it's an honor to again have the firm represented on the Wash100 list," said Karen Dahut.
This year represents the fifth annual Wash100 award, and Booz Allen Hamilton executives have been included on the list since its inception. In 2014, the Wash100's inaugural year, Chairman of the Board Ralph Shrader and Karen Dahut were among the 100 most influential. Booz Allen CEO Horacio Rozanski was named to the list in both 2015 and 2016; and Executive Vice President Susan Penfield appeared in 2016 and 2017.  Other Booz Allen Executives who have been part of the Wash100 include Angie Messer, Susan Lawrence, and Brian McKeon.
"We are pleased to honor this year's recipients of the 2018 Wash100. This is our fifth consecutive year of recognizing executives for their leadership and contributions to the GovCon Marketplace with the Wash100 award," said Jim Garrettson, President and Founder of Executive Mosaic. "These individuals are recognized by their peers and Executive Mosaic for their outstanding achievements in 2017 and the vision and impact they will bring in 2018."
Profiles of each of the winners will be featured on the Wash100 website. To view the entire list, visit http://www.wash100.com/.
Learn how Booz Allen is transforming the way government does business: https://www.boozallen.com/markets/civil-government.html
More From Booz Allen Hamilton
Friday, March 22, 2019 - 9:00am
Wednesday, March 20, 2019 - 9:00am
Monday, March 18, 2019 - 3:45pm