Meet Larry Baner: Designing Packaging That is Better for the Environment
Primary tabs
Meet Larry Baner: Designing Packaging That is Better for the Environment
One of the Faces of Nestlé driving a positive impact on individuals & families, communities, and our planet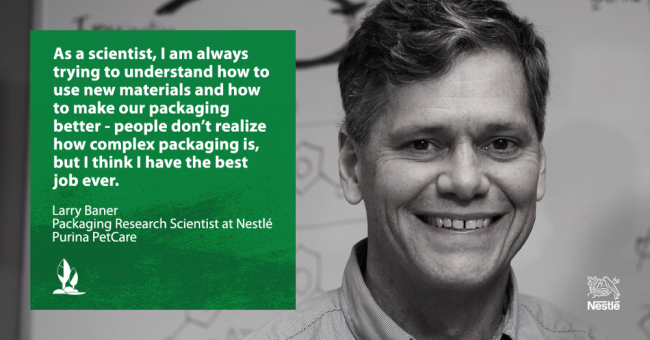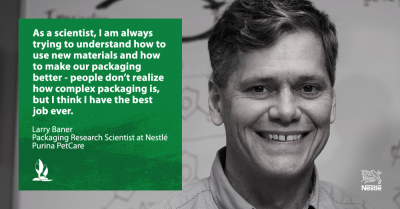 tweet me:
Meet Larry Baner: Designing packaging that is better for the #environment http://bit.ly/2uankCq @NestleUSA
Thursday, July 13, 2017 - 8:15am
Larry Baner is a Packaging Research Scientist at Nestle Purina PetCare.
I've worked at Nestlé for 22 years, and I like to remind people that I've been working in sustainability since 'before it was cool!' My specialty is designing packaging for Purina dry dog food, so I work in the packaging and design group at the Product Technology Center for Nestlé Purina PetCare.
As a scientist, I am always trying to understand how to use new materials to make our packaging better. You may not realize how much care and attention goes into deciding on the best packaging for our products, but I spend a lot of time researching new ideas and materials.
Keywords:
Responsible Production & Consumption
| Corporate Social Responsibility | Environment | Green Products & Services | Larry Baner | Nestle | Purina | Sustainability | Sustainable Living | sustainable packaging
More From Nestlé
Friday, September 14, 2018 - 2:10pm
Wednesday, September 12, 2018 - 2:45pm
Tuesday, September 11, 2018 - 10:05am