Meet Mary Locke: Helping Chefs Put Nutrition at the Core of their Work
Primary tabs
Meet Mary Locke: Helping Chefs Put Nutrition at the Core of their Work
One of the Faces of Nestlé driving a positive impact on individuals & families, communities, and our planet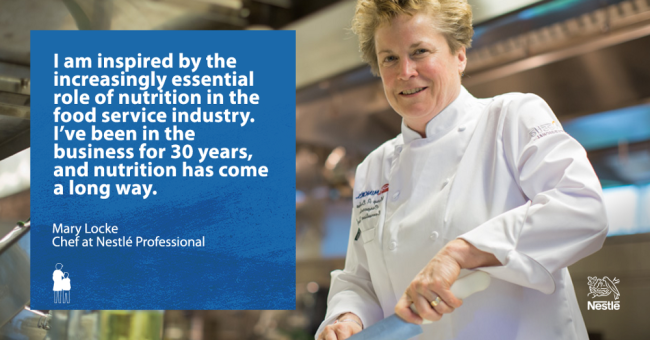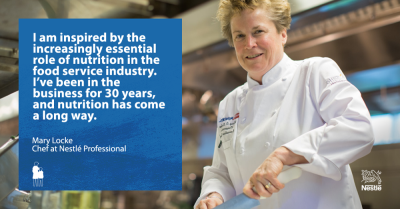 tweet me:
Meet Mary Locke: Helping chefs put #nutrition at the core of their work http://bit.ly/2u2ldOA @NestleUSA
Friday, July 28, 2017 - 9:35am
Mary Locke is a Chef at Nestlé Professional.
Our goal at Nestlé Professional is to support the food service industry: helping our customers to operate more efficiently, sharing products and systems that will improve guest satisfaction and profitability, and delivering food and beverages that address a wide variety of nutrition, health and wellness needs.
As a Chef for Nestlé Professional, my role is working directly with other chefs, whether they be from regional restaurant chains, large healthcare customers, or large hospitals. I help our customers fully integrate nutrition, health, and wellness, as well as food safety into their day-to-day operations. Nutrition and safety should, after all, be at the very core of food service.
Keywords:
Health & Healthcare
| Community Involvement | Food Safety | Good Health and Well-Being | Mary Locke | Nestle | Nestlé Professional | Nutrition | Wellness
More From Nestlé
Monday, October 22, 2018 - 10:00am
Tuesday, October 9, 2018 - 1:35pm
Friday, October 5, 2018 - 10:05am