National Nutrition Month: Turning Wasted Calories Into Working Calories
Primary tabs
National Nutrition Month: Turning Wasted Calories Into Working Calories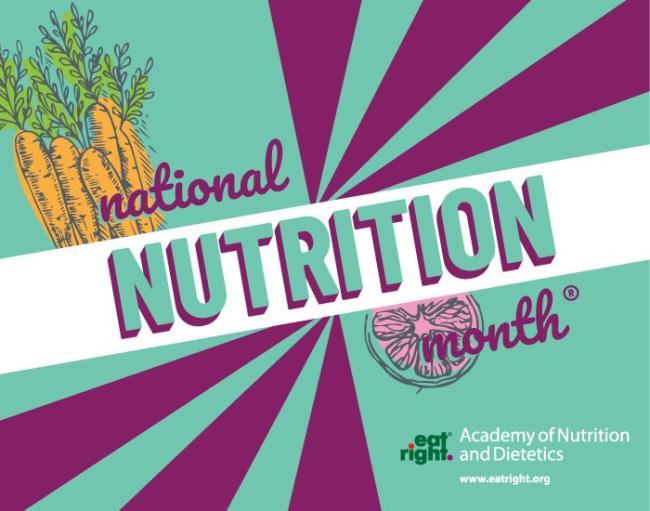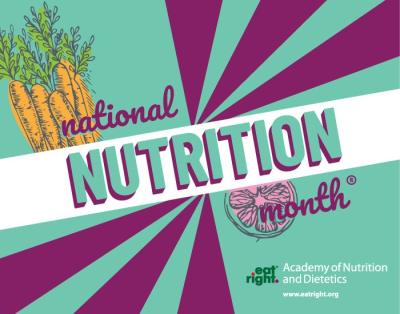 tweet me:
National Nutrition Month: Turning wasted calories into working calories http://bit.ly/2If6hmF
Friday, March 9, 2018 - 12:30pm
March is National Nutrition Month®, an annual campaign created by the Academy of Nutrition and Dietetics to focus attention on the importance of making informed food choices and developing sound habits related to eating and physical activity. This year's theme is "Go Further with Food" and it has a dual focus, encouraging healthy eating habits, while also urging Americans to find ways to eliminate food waste. The campaign aims to connect the dots between the health benefits of meal and snack planning with the resulting implications related to food waste.
The Food and Agricultural Organization of the United Nations (FAO) states that one-third of food produced for human consumption is either lost or wasted globally. Each day in the United States, an average of more than 1,200 calories per person is wasted, according to a 2017 study in the Journal of the Academy of Nutrition and Dietetics. In addition to the implications related to combating hunger when calories like these are wasted, it's important to consider what is wasted from a nutritional standpoint. Researchers found that the food discarded in the average household is rich in nutrients that are often lacking in the American diet, including vitamin D, fiber and potassium. So, Americans are throwing away the nutrients they need yet might not be getting.
According to the Academy of Nutrition and Dietetics, "responsible food planning can lead to reduced food loss and waste, saving both nutrients and money." The "Go Further with Food" campaign and others like it help to raise awareness of the issue and provide educational resources so Americans can make responsible decisions for themselves and others. But what about the food business community? Below, we'll take a look at what three major players in the food industry are doing to promote the reduction of food waste and, in turn, shifting potential wasted calories into hard-working nutritional calories. 
To continue reading, please click here. 
More From Cone Communications
Monday, March 4, 2019 - 1:45pm
Friday, March 1, 2019 - 12:40pm
Tuesday, February 19, 2019 - 1:00pm