PayPal's Coline Vignon on Volunteering Through PayPal Gives
Primary tabs
PayPal's Coline Vignon on Volunteering Through PayPal Gives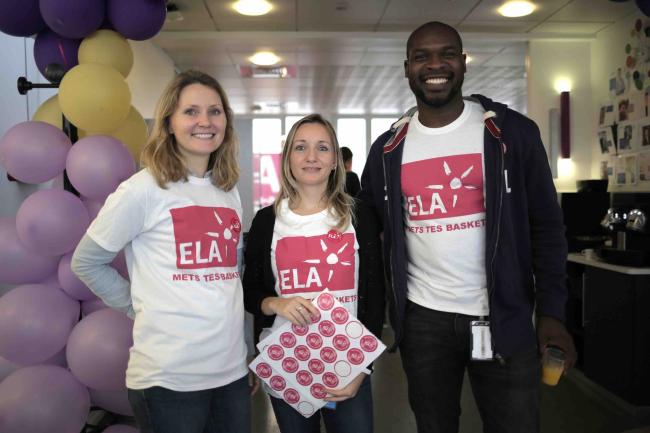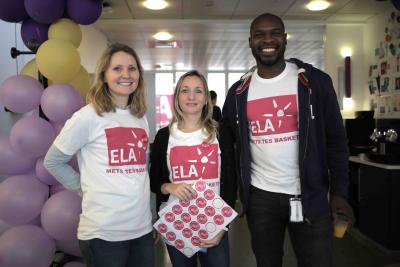 tweet me:
.@PayPal employee shares her #volunteer experience with @Techfugees and @AssoFrateli http://bit.ly/2vTF2Yb #CSR #education
Tuesday, July 25, 2017 - 11:05am
NEWSROOM: PayPal
CONTENT: Blog
Coline Vignon works on internal communications, event management and budget management in her role as executive assistant to Damien Perillat, Senior Director & GM Southern Europe, region out of 
PayPal's
 Paris office.
She enjoys the variety and excitement of the job but she also has a passion for helping others.
Through PayPal Gives and Unity, she devotes her time and energy to helping refugees, mentoring youth and raising funds for children suffering from rare diseases.
What do you like most about the work you do at PayPal?
I really enjoy how collaborative it is more than anything. My role is part service provider and part problem solver, whether I'm tackling event management or business management tasks, so I work with a wide range of different groups.  
Secondarily, I try to help make our Paris office a great place to work. I partner with the facilities manager and the senior manager to come up with ideas that make people enthusiastic about the workplace.
Whether I'm able to solve a critical problem or help make a colleague's day better, I feel like that's a good day.
What's the environment like at the Paris offices?
It is very diverse! We have about 25 nationalities among our employees, including people from the U.S., Germany, Italy, Romania, Holland, Poland, Spain and Mexico. The culture is very friendly, energetic and collaborative. There are lot of meetings with people from different departments, including legal, marketing and finance, where colleagues get to interact with each other. It creates a nice energy.
Tell us a bit about the charitable work you do through PayPal?
When I joined the company a year and a half ago, I heard about the PayPal Gives program and instantly wanted to join. I joined the Unity team a few months later. Now I'm part of several different initiatives. Making a positive impact on social issues is important to me.
Techfugees
 is a group that works with the international tech community to help refugees through conferences, workshops and hackathons around the world. PayPal was a platinum sponsor of one of its hackathons where we were mentors and members of the jury. The winning team came up with an app that makes it easier to find food, a place to sleep and other basic information refugees need when they first arrive in France. Members of the team were actually refugees themselves, and for the next three months PayPal will mentor them until the app is live.
That sounds like a remarkable project. What other charities do you work with?
The Give and Unity teams also work with 
Frateli
, an association that encourages high-potential students to succeed through professional sponsorships. Its mission is to give low-income scholars access to the tools and technology they'll need to succeed – to help them get interviews, internships and summer jobs. The larger goal is integration into global companies. On May 3, our team in Paris hosted a workshop for the students to encourage them to speak English to get closer to this goal.
Another charity we work with is 
ELA
, which supports children suffering from leukodystrophy, a genetic disease. Last June, we participated in a "Walk for ELA" fundraiser here in Paris.
That's a lot of charity work!
I find charitable work very rewarding and I'm very proud of what we've achieved so far.  
PayPal Stories Staff 
Keywords:
Social Impact & Volunteering
| Diversity & Inclusion | Education | Frateli | Humanitarian Aid | Innovation & Technology | PayPal | PayPal Gives | Positive Change | Pro Bono | Responsible Business & Employee Engagement
NEWSROOM: PayPal
CONTENT: Blog
More From PayPal
Tuesday, October 9, 2018 - 2:10pm
Monday, October 8, 2018 - 5:30pm
Monday, September 24, 2018 - 11:40am