Pledge to Be Inconvenient
Primary tabs
Pledge to Be Inconvenient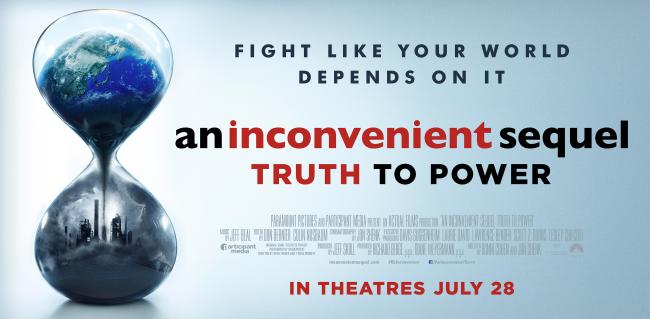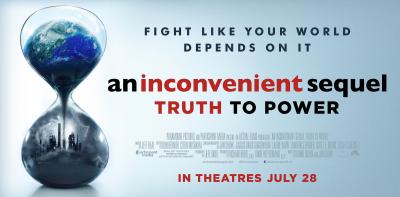 tweet me:
Pledge to #BeInconvenient: AN INCONVENIENT TRUTH sequel arrives July 28 http://bit.ly/2tNwC2X
Monday, July 24, 2017 - 9:00am
NEWSROOM: Viacom
CONTENT: Multimedia with summary
A decade after AN INCONVENIENT TRUTH brought climate change into the heart of popular culture, comes the riveting and rousing follow-up that shows just how close we are to a real energy revolution. Vice President Al Gore continues his tireless fight traveling around the world training an army of climate champions and influencing international climate policy. Cameras follow him behind the scenes - in moments both private and public, funny and poignant -- as he pursues the inspirational idea that while the stakes have never been higher, the perils of climate change can be overcome with human ingenuity and passion.
To learn more and take the pledge, click here.
Keywords:
Environment
| Affordable and Clean Energy | An Inconvenient Sequel | Be Inconvenient | Climate Action | Energy | Environmental Policy | Environmental Politics | Events, Media & Communications | Paramount Pictures | Renewable Energy
NEWSROOM: Viacom
CONTENT: Multimedia with summary
More From Viacom
Tuesday, August 21, 2018 - 3:25pm
Monday, August 13, 2018 - 1:35pm