Q&A: How an Artist Turned a Lifetime of E-Waste Into a Stunning Celebration of Recycling
Primary tabs
Q&A: How an Artist Turned a Lifetime of E-Waste Into a Stunning Celebration of Recycling
Benjamin Von Wong reached out to Dell to highlight the brand's commitment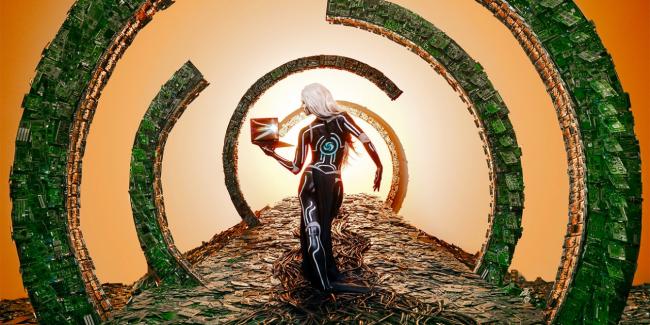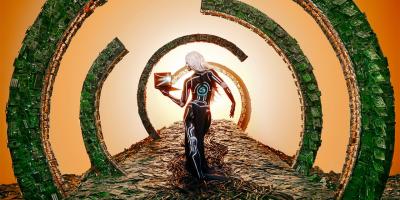 tweet me:
READ why artist @thevonwong reached out to @Dell to highlight the brand's commitment to #ewaste #recycling program via @Adweek @gabrielbeltrone #circulareconomy
Tuesday, April 10, 2018 - 10:35am
At South by Southwest in 2017, photographer Benjamin Von Wong learned that Dell was working with artists to raise awareness of the computer giant's electronics recycling program, and he decided he wanted to participate.
A year later, the ensuing collaboration has yielded jaw-dropping results—namely a trio of elaborate photographs shot in Wong's hyper-realistic style. Launched last month, the images use thousands of old computer components to create stunning backdrops for a body-painted model striking stark poses with science fiction overtones (for some, it might evoke The Matrix). All that, to show how the massive tonnage of garbage from an ever-more computerized world could be repurposed into something new and beautiful—in a word, resurrected.
A blog post on Wong's website describes in detail how the shoot came together,with a crew of 50 volunteers working for 10 days to sift through 4,100 pounds of electronic waste (the average amount created in one American's lifetime) and assemble it into the gigantic sculptures that appear in the photographs. In the end, the images themselves are so striking that a making-of video understandably declares "This is not a painting," in capital letters.
More From Dell
Monday, March 18, 2019 - 4:45pm
Friday, March 8, 2019 - 4:50pm
Monday, January 7, 2019 - 1:40pm