The Question I Hate
Primary tabs
The Question I Hate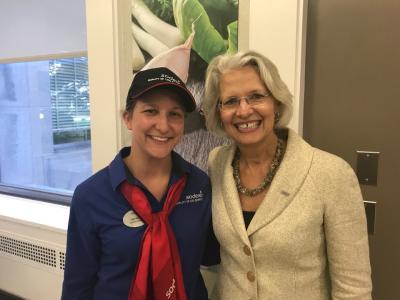 tweet me:
.@SodexoUSA's CEO addresses gender diversity on International Women's Day http://bit.ly/2HbjkEk
Wednesday, March 7, 2018 - 1:40pm
March 7, 2018 /3BL Media/ - In honor of International Women's Day on March 8, I'd like to share the question I get most often as a female leader.
It's also the question I hate the most:
"What's the business case for gender diversity?"
Ugh.
There are other variations:
"What's the business case for diversity in general?"
"How does gender parity affect my bottom line?"
"How does being inclusive help me meet my KPIs?"
I am asked one of these almost every time I speak publicly and I just cannot answer again. Frankly, if a business leader doesn't get it at this point, I feel sorry for that person. Their company won't be here in five years.
In the spirit of generosity and IWD, however, I will offer the below links to anyone who still needs to ask:
What evidence would you add? 
More From Sodexo, Inc.
Tuesday, March 12, 2019 - 8:00am
Monday, March 11, 2019 - 11:00am
Thursday, March 7, 2019 - 8:00am
Videos from Sodexo, Inc.