Safeway Raises Funds for AIDS Walk San Francisco
Primary tabs
Safeway Raises Funds for AIDS Walk San Francisco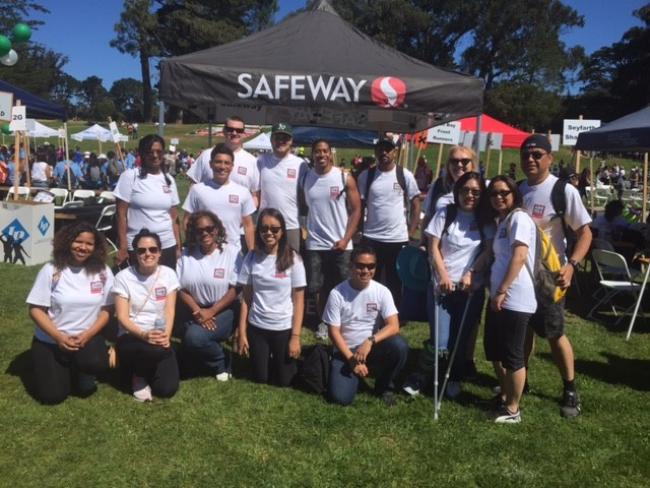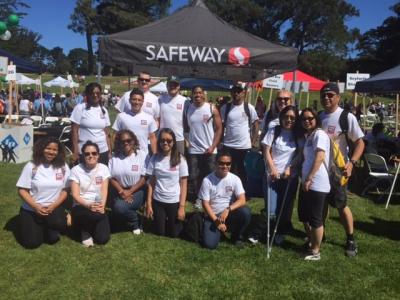 tweet me:
.@Safeway volunteers raise funds for HIV programs at AIDS Walk in San Francisco http://bit.ly/2v5OXJ9 #EmployeeEngagement
Monday, August 28, 2017 - 8:00am
For nearly a decade, employees at Albertsons Companies' Northern California Safeway office have participated in and raised money for the AIDS Walk San Francisco. This year, the team of Albertsons Companies' corporate office and Safeway employees again supported the important cause. About 8,000 people participated in the 10K walk through Golden Gate Park.
Since 1987, the AIDS Walk San Francisco Foundation has been successfully raising funds for HIV programs and services in the Bay Area, and Safeway has supported this incredible effort annually since 2007. The group of volunteers partnered with the Safeway Foundation and raised $3,960 this year. Overall, the walk raised a total of $1.8 million, which will go to benefit Project Open Hand, Positive Resource Center, and the Golden Compass Program at Ward 86 to continue to support the cutting-edge services for long-term survivors of HIV/AIDS.
The Bay Area team was made up of dedicated employees, families and friends, who gave their time, talent and resources to make this event possible. Special thanks go to Team Captains River Chan and Teena Massingill for coordinating efforts on behalf of Safeway's Employee Resource Groups (ERGs). These ERGs recognize, celebrate, and benefit from the uniqueness of each employee. Chan is the Event Chair of the Safeway Gay and Lesbian Alliance and Massingill represents the Safeway African American Leadership Network.  
"I am incredibly grateful to work for a company that values diversity and practices inclusion," said Chan. "Not only does it demonstrate Albertsons Companies' and Safeway's investment in its employees, it also shows commitment to the community at large. On behalf of all the event coordinators, Teena and I would like to thank everyone who walked, contributed or just cheered us on through another successful AIDS Walk and for their contributions to the fundraiser."
More From Albertsons Companies
Wednesday, September 5, 2018 - 7:55am
Friday, August 31, 2018 - 8:00am
Thursday, August 30, 2018 - 8:00am