The Scotts Miracle-Gro Foundation Debuts Water Positive Docuseries on Harmful Algal Bloom Water Crisis
Primary tabs
The Scotts Miracle-Gro Foundation Debuts Water Positive Docuseries on Harmful Algal Bloom Water Crisis
World-renowned photographer Andy Mann takes on water pollution in a first-hand look at the work being done to protect our most treasured waterbodies.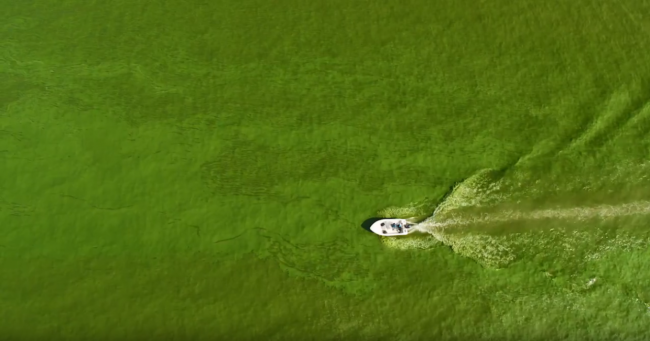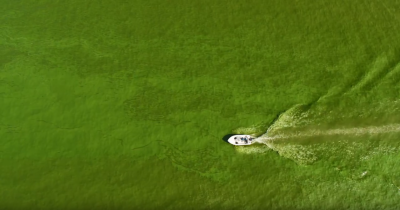 tweet me:
World-renowned photographer Andy Mann and the @Scotts_MGro Foundation take on #water pollution with #waterpositive docuseries on harmful #algalbloom #freshwater crisis http://bit.ly/2pv4Rg2 #WWD2018
Thursday, March 22, 2018 - 9:55am
MARYSVILLE, Ohio, March 22, 2018 /3BL Media/ – To spotlight the global environmental and economic challenges caused by harmful algal blooms in fresh waterbodies, The Scotts Miracle-Gro Foundation today released a three-part docuseries with National Geographic photographer Andy Mann, coinciding with World Water Day.
Typically caused by excess phosphorus, harmful algal blooms pollute freshwater in more than 15,000 waterways in the U.S. and impact all 50 states. The issue threatens drinking water and wildlife and is estimated to cost the U.S. economy $2.2 billion annually.
To help document the most troubled waterbodies in the U.S., and uncover how this crisis is affecting communities across the nation, the Foundation has worked collaboratively with Mann and his team of photographers for the past year, creating a series of short videos that will be distributed beginning today on social media and the Foundation's website. Mann and his crew filmed several sites and conducted dozens of interviews in reporting on the issues affecting Lake Erie, Long Island Sound and the Chesapeake Bay.
The three-part docuseries features Mann's perspective on the algae issue and captures stories of major watersheds impacted by algal blooms. Viewers will hear stories from farmers, fishermen, scientists, non-profit organizations, and families – all of whom are affected by and working toward a solution.
"When I visited these watersheds and started speaking with the people in the communities affected, I realized the severity of the algae bloom problem," said photographer Andy Mann. "I met parents afraid to give their children water to drink, fishermen losing businesses because the fish have left and scientists working around the clock to get ahead of the next bloom. I also uncovered stories of innovation and progress that gave me great hope that a solution is within reach." 
The docuseries is the latest in an effort to create more visibility for challenges caused by harmful algae blooms and the work that is being done to solve for it. Last year on World Water Day, the Foundation announced that it would be the presenting sponsor of The George Barley Water Prize. The global competition, funded by the Everglades Foundation, will award $10 million to the organization that discovers a cost-effective way to remove phosphorus from freshwater and repurpose it for future use.
On World Water Day in 2011, The Scotts Miracle-Gro Company announced it would remove phosphorus from its lawn fertilizer products, a decision that reduced the amount of phosphorus used by consumers by more than 10,000 tons annually. The Company also has increased its use of slow release nitrogen and taken steps to redesign spreaders and other application devices to minimize the potential for misuse and runoff.
"We're proud of the steps that our company has taken to improve the environment as well as the support that our foundation is providing to groups who share our goals," said Jim King, president of The Scotts Miracle-Gro Foundation. "Water is our world's most precious resource and it's everyone's job to protect it. Through the art of storytelling and the power of Andy's amazing videography, the goal of this series is to help the public better understand the magnitude of this issue and to shine a light on the world-class efforts that are underway to help solve it."
To view the full docuseries or learn more about water quality issues and solutions, visit www.scottsmiraclegro.com/foundation/environment/​. Follow Andy Mann at www.instagram.com/andy_mann/
About The Scotts Miracle-Gro Foundation
The Scotts Miracle-Gro Foundation is a 501(c)(3) non-profit organization with a mission to inspire, connect, and cultivate communities of purpose in the areas of environmental improvement, youth empowerment, and community gardens and greenspaces. The Foundation carries out its mission by funding qualifying charitable entities that support its core initiatives in the form of grants, endowments, and multi-year capital gifts. The Foundation is deeply rooted in preserving our planet, empowering the next generation, and helping create healthier communities. For more information, visit www.scottsmiraclegrofoundation.org.
For media inquiries:
Molly Jennings                                                                                           
ScottsMiracle-Gro                                                                 
Molly.Jennings@scotts.com                                                                             
561-681-7683                                                                          
Kim Metcalfe
Zeno Group for ScottsMiracle-Gro
Kim.Metcalfe@zenogroup.com
312-396-9797
More From ScottsMiracle-Gro
Friday, March 22, 2019 - 9:15am
Wednesday, March 20, 2019 - 10:35am
Thursday, March 14, 2019 - 10:00am