Smithfield Foods Furthers Its Support of Education in Communities Across the US
Primary tabs
Smithfield Foods Furthers Its Support of Education in Communities Across the US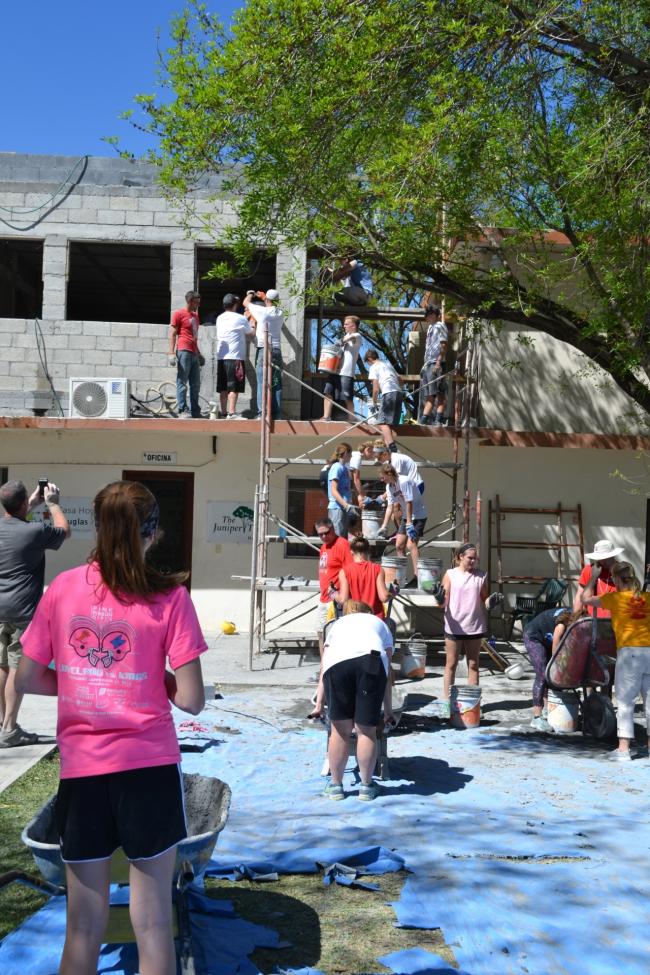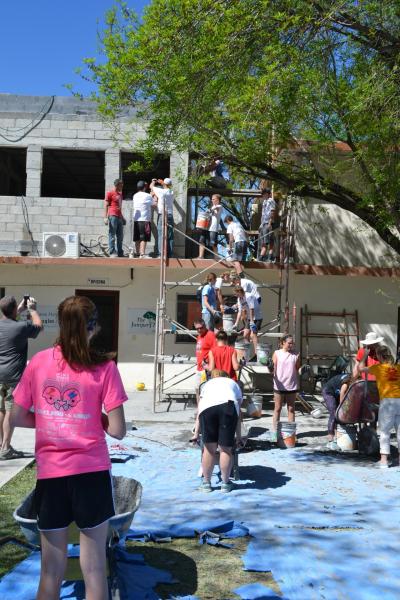 tweet me:
.@SmithfieldFoods furthers its support of #education in communities across the US http://bit.ly/2oYdsrD
Friday, March 9, 2018 - 4:15pm
During this past week, Smithfield Foods furthered its commitment to the communities in which it operates through two educational initiatives, one through employee volunteerism in Georgia as well as a cash donation in Ohio.
2018 West Regional Georgia Envirothon Competition - Cumming, Georgia
Smithfield Foods announced its Cumming, Georgia facility's participation in the National Conservation Foundation's (NCF) 2018 West Regional Georgia Envirothon Competition, where approximately 50 high school students competed to demonstrate their knowledge and environmental problem-solving skills.
Area Smithfield employees donated their time and expertise to the program, serving as volunteer advisors to lead training sessions, facilitate program curriculum, and coordinate activities.
"We are so proud of all the outstanding work our participants delivered during this year's regional competition," said Cindy Haygood, West region coordinator for Georgia Envirothon. "Smithfield is a known leader in sustainability. The guidance from Smithfield volunteers was a tremendous support to our students, who are striving to better understand, promote and protect our environment."
The 2018 NCF Envirothon West Georgia Regional competition was part of an environmental education program and competition that attracts more than 50,000 high school students across the U.S. and Canada. Participating students completed hands-on and in-class activities to demonstrate knowledge of soils and land use, aquatic ecology, forestry, wildlife, and current environmental issues. Winners at the regional level progress to the 2018 state-wide competition, which will take place March 27.
Smithfield and its employees will continue to offer financial and volunteer support at ongoing Envirothon regional and state level competitions taking place near the company's locations nationwide, leading into the program's finale championship this July in Pocatello, Idaho.
Back2Back - Kings Mills, Ohio
Smithfield Foods also this week announced a $3,000 donation to Kings High School in Kings Mills, Ohio. This donation funded student participation in an overseas educational program hosted by Back2Back, an organization dedicated to the needs of orphaned and vulnerable children by providing holistic aid to help youth break free from the cycle of generational poverty.
Alongside Back2Back staff, nearly 60 Kings High School students visited orphanages and participated in community improvement projects during their educational mission in Monterrey City, Nuevo León, Mexico. The trip provided a culturally immersive experience – something not possible in the classroom alone – and helped students gain a global and long-term perspective on socioeconomic issues.  
For more information about Smithfield's charitable efforts, visit www.smithfieldfoods.com/key-outreach-efforts/smithfield-foundation.
About Smithfield Foods
Smithfield Foods is a $15 billion global food company and the world's largest pork processor and hog producer. In the United States, the company is also the leader in numerous packaged meats categories with popular brands including Smithfield®, Eckrich®, Nathan's Famous®, Farmland®, Armour®, Farmer John®, Kretschmar®, John Morrell®, Cook's®, Gwaltney®, Carando®, Margherita®, Curly's®, Healthy Ones®, Morliny®, Krakus® and Berlinki®. Smithfield Foods is committed to providing good food in a responsible way and maintains robust animal care, community involvement, employee safety, environmental and food safety and quality programs. For more information, visit www.smithfieldfoods.com.
More From Smithfield Foods
Thursday, March 14, 2019 - 9:00am
Thursday, March 7, 2019 - 1:35pm
Monday, March 4, 2019 - 4:05pm