The UN's Sustainable Development Goals Drive Focus and Purpose
Primary tabs
The UN's Sustainable Development Goals Drive Focus and Purpose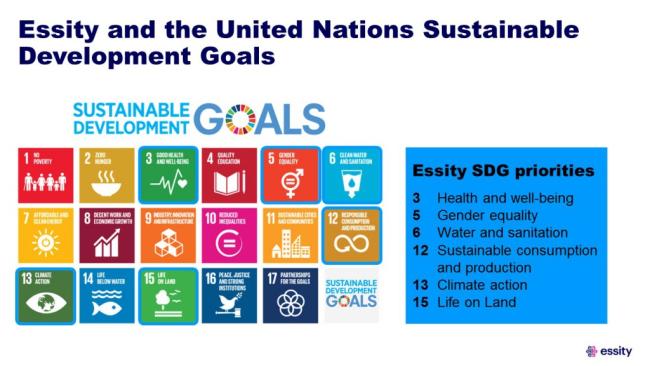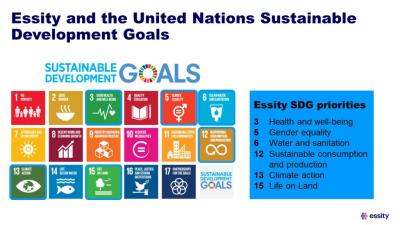 tweet me:
.@Essity_US UN provides 5 steps for implementing company sustainable development goals https://goo.gl/63gw3M
Friday, August 18, 2017 - 8:30am
On September 25th 2015, 193 countries adopted a set of goals to end poverty, protect the planet, and ensure prosperity for all as part of a new sustainable development agenda. Each goal has specific targets to be achieved by 2030. For the goals to be achieved, everyone from government, the private sector, and civil society need to do their part.
Global macro-trends, from population growth, aging population and higher living standards to scarce resources and climate change, can have a major impact on your business operations and society as a whole. Understanding these trends can create opportunities and assist a business to avoid risks associated with them. The sustainable development goals (SDGs) can help address both risks and opportunities.
Unsure where to begin implementing these goals at your company?
A leading guide for business action on the SDGs is provided by the SDG Compass, which outlines five key steps to "assist companies in maximizing their contribution to the SDGs": (1) understanding the SDGs, (2) defining priorities, (3) setting goals, (4) integrating, and (5) reporting and communicating. It also provides 800 business indicators and almost 60 business tools to assist a business in setting up the framework for a sustainable plan.
Still sound overwhelming for your small to medium sized business to tackle? Here are some quick tips to consider.....
Keywords:
Sustainable Development Goals
| Business Ethics | Climate Action | Corporate Governance | Corporate Social Responsibility | Essity | Ethics & Governance | No Poverty | Responsible Business & Employee Engagement | Responsible Consumption and Production | Sustainability
More From Essity (Formerly SCA)
Tuesday, September 18, 2018 - 10:35am
Friday, September 14, 2018 - 4:45pm
Wednesday, August 22, 2018 - 9:15am