WBCSD's Panorama Podcast | Mitsubishi Corp in Profile: A Century of Sustainability
Primary tabs
WBCSD's Panorama Podcast | Mitsubishi Corp in Profile: A Century of Sustainability
tweet me:
Listen to the latest Panorama #Podcast from @WBCSD: Mitsubishi Corp - A Century of #Sustainability http://apple.co/2A3tgNz #SDGs
Multimedia from this Release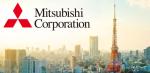 Tuesday, January 9, 2018 - 1:05pm
Were Japanese companies like Mitsubishi Corp ahead of the curve when it came to including corporate responsibility into their business values? And how has sustainability evolved in the decades since Mitsubishi Corp first became active in this area? We speak with Julie Rogers, General Manager for Corporate Communications and Sustainability at Mitsubishi Corporation Europe and WBCSD's James Gomme to get their first-hand insights.
Don't miss an episode! Subscribe, rate and share WBCSD's new Panorama Podcast on iTunes. 
More From World Business Council for Sustainable Development (WBCSD)
Wednesday, March 6, 2019 - 3:30pm
Friday, May 11, 2018 - 8:50am
Tuesday, May 8, 2018 - 8:55am
Videos from World Business Council for Sustainable Development (WBCSD)