Zero Waste-to-Landfill: It's Not Just for Manufacturing Anymore
Primary tabs
Zero Waste-to-Landfill: It's Not Just for Manufacturing Anymore
Spend 2 minutes with Nestlé's Chief Supply Chain Officer on the latest news on one-man's-trash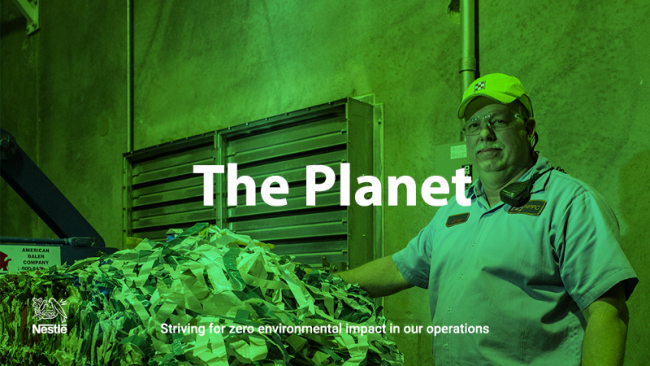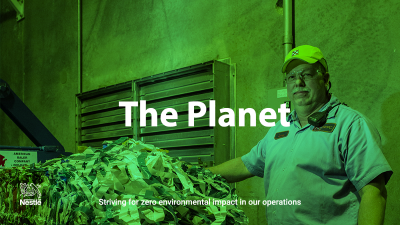 tweet me:
Zero Waste-to-Landfill: It's not just for manufacturing anymore http://bit.ly/2tjbt5s @NestleUSA
Friday, July 21, 2017 - 9:35am
By Kevin Petrie
When we talk about waste going to landfill it's usually about one of two sources: manufacturing or the dinner table. But what about all the connector points that a product hits before it gets to you? Here at Nestlé we are taking a whole supply chain approach, and I'm happy to share that now your Stouffer's Lasagna (or your DiGiorno pizza, or your Edy's ice cream…) are coming to you from distribution centers that are landfill-free.
Going landfill-free is no small task. At a distribution center there is often food waste (if a product has been damaged); packing materials like plastic, cardboard, or glass; wood from broken pallets; steel from cans or damaged racking; and paper waste from offices. While there is no universally accepted definition of "landfill free," for us it means that all the waste generated from our normal operations is reused, recycled, or converted to energy. We use different tactics like composting, recycling, energy production, and providing safe products for animal feed. So now the bulk of the packing materials, food waste, and other materials is reused/recycled, and energy recovery is used as option of last resort.
Keywords:
Responsible Production & Consumption
| Corporate Social Responsibility | Environment | Food Politics | Kevin Petrie | Nestle | Recycling | Sustainability | Sustainable Living | landfill-free | zero waste
More From Nestlé
Friday, September 14, 2018 - 2:10pm
Wednesday, September 12, 2018 - 2:45pm
Tuesday, September 11, 2018 - 10:05am