Business in the Community
Corporate Social Responsibility (CSR), Sustainability and Cause News & Media
Business in the Community
Primary tabs
Campaigns
Business in the Community (BITC) invite you to join us and senior figures from Lord Malloch-Brown, Unilever, BT and IHG to an exclusive webinar, focusing on the messages from the World Economic Forum 2017 in Davos and the Business and Sustainable Development Commission report ''Better...

The Responsible Business Awards celebrates companies that are taking action to address our most pressing social and environmental issues; Building a fairer and more sustainable society on the way. Now in their 20th year, the Responsible Business Awards are the UK's longest running Corporate...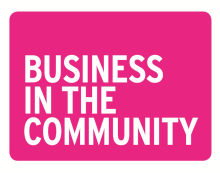 Business in the Community stands for responsible business. We are a unique business movement - the largest business-led charity of its kind - committed to building resilient communities, diverse workplaces and a more sustainable future. We work locally, nationally and internationally with members to transform businesses and transform communities. We believe that responsible leadership is the ability to balance doing both.
We ask our members to work with us on specific campaigns that impact in the workplace, marketplace and community. We offer a range of services that challenge, support and inspire members and help transform their businesses.