EcoPlanet Bamboo Group
Corporate Social Responsibility (CSR), Sustainability and Cause News & Media
EcoPlanet Bamboo Group
Primary tabs
Campaigns
Consumer items such as toilet paper, packaging and disposable coffee cups are utilized for a matter of minutes before ending up in landfills around the world. Meanwhile the trees used to produce them take decades to grow. As global populations explode, an alternative is critical. EcoPlanet Bamboo...
EcoPlanet Bamboo's model is built around the concept of "conscious capitalism", a for profit business model that requires a unique blending of "head and heart". Our model utilizes the development of FSC certified bamboo plantations as a commercial solution for the...
EcoPlanet Bamboo Group ON SOCIAL MEDIA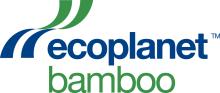 EcoPlanet Bamboo is leading the industrialization of bamboo as a viable and environmentally attractive alternative fiber for timber manufacturing industries. The conversion of degraded land into certified bamboo plantations is coupled with innovative technology development to provide bamboo based solutions for products and markets that currently contribute to the deforestation of our world's natural forests.