Energy Points
Source Energy Intelligence
Energy Points
Primary tabs
Campaigns
The importance of source energy is gaining traction and with it Energy Points Source Energy Intelligence.
The greatest challenge that humanity is facing is getting off fossil fuels and onto clean energy. From corporate board rooms to the halls of congress, rising energy demands and limited resources pose critical challenges for today's leaders. To address those challenges we must look at source...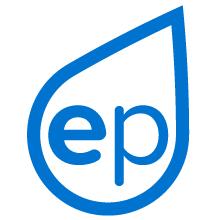 About Energy Points
Energy Points provides source energy intelligence software that enables organizations to analyze, manage, and strategically de-risk their energy supply chains. It is the only company to quantify source energy—measuring energy use from its source through the site of consumption, while accounting for resource risk and environmental impact. With its source-to-site energy analytics senior management diagnose, flag, and address areas of high risk and spend, making information-driven decisions about their energy sources, including distributed energy alternatives.  Across the globe, Energy Points software is enabling enterprises to maximize their energy productivity and drive long-term business growth.
Our Mission
We live in a world of limited resources and increasing energy demands. Our goal is to help our customers succeed in a new business era in which energy decisions are a business imperative and energy productivity is a criterion for business success.